Economic Value of Roadless Areas Touted by Sportsmen
Hundreds of businesses and groups sign support of 'Banking on the Backcountry,'
promote responsible management of inventoried roadless areas.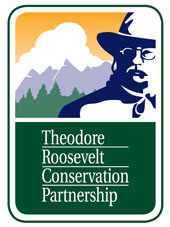 WASHINGTON, DC –-(AmmoLand.com)- As Americans head outdoors to celebrate National Hunting and Fishing Day, hundreds of sportsmen-focused businesses and organizations are voicing their support of roadless area conservation by signing on to "Banking on the Backcountry," a letter emphasizing the economic value of backcountry lands, the Theodore Roosevelt Conservation Partnership announced today.
The new sportsmen's coalition is urging the federal government to maintain the maximum acreages of roadless areas on public lands, thereby conserving valuable fish and wildlife habitat, upholding hunting and fishing activities and supporting the sustainable economy that relies on backcountry areas. The Banking on the Backcountry letter is being delivered today to U.S. Department of Agriculture Secretary Tom Vilsack.
"Fishing and hunting annually contribute more than $190 billion to our nation's economy," the letter reads. "Conscientious backcountry management can maintain strong economic engines in rural communities and continue to supply stable jobs associated with hunting, fishing and other outdoor recreation."
"Many of our customers rely on the backcountry hunting experience provided by America's roadless areas," said David Brinker, special markets director for Sitka Gear, a manufacturer of high-performance outdoor and hunting gear. "Undeveloped country – like the Cascades of the Pacific Northwest and Ruby Mountains of Nevada – draws our customers into the mountains year after year. As more unbroken habitat is developed, our outdoor traditions and customers lose out. We must take action now in conserving the backcountry – for our children and theirs."

"I've been guiding fishing trips on Colorado's rivers since 1979, and my business depends on backcountry lands where the headwaters of Colorado's rivers are located," said Bill Dvorak, owner of Dvorak Rafting and Fishing Expeditions. "But the buck doesn't stop with me. Guide services, sporting goods stores, motels, cafes, grocery stores, gas stations all need sportsmen's dollars to stay afloat. In today's tough economy, money generated by hunting and fishing forms the lifeblood of many small towns and communities."
Kevin Proescholdt, director of the Izaak Walton League of America's Midwest Wilderness and Public Lands Program, lives in Minnesota. "Although Eastern national forests may not compare in size to Western forests, Eastern roadless areas actually have immense value," he said.
"In the face of higher population and development pressures, these roadless areas offer some of the East's finest hunting and fishing, as well as opportunities for solitude and primitive recreation that can be hard to find."

"America's 58.5 million acres of national forest roadless areas encompass superior fish and wildlife habitat and some of the last, best hunting and fishing available on public lands," said Joel Webster, associate director of campaigns for the TRCP Center for Western Lands. "Unlike the boom and bust of many industries, America's outdoors-related economy provides long-term, stable sources of income. Responsible roadless area management will ensure that this revenue continues to grow."
Read "Banking on the Backcountry" and review the list of signatories.
About:
Inspired by the legacy of Theodore Roosevelt, the TRCP is a coalition of organizations and grassroots partners working together to preserve the traditions of hunting and fishing.