FaceBook Case A First For WI Game Wardens
Technology aside, public tips still the key for catching criminals.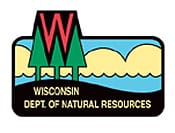 MADISON WI –-(AmmoLand.com)- One Waukesha County man is guilty and another awaiting court action in what the Wisconsin DNR Law Enforcement Division is calling its first arrest based upon a Facebook video of illegal deer shining spotted by an anonymous tipster.
"This was new territory for us. We learned a lot," Conservation Warden Supervisor Rick Reed said of the case involving a video posted on the popular social networking Web site.
There have been DNR arrest cases built from information found on other Web sites – such as Craig's List and EBay, Reed said. However, DNR's first-ever Facebook-based case against Adam Frame, 25, of Mukwonago, and Dustin Porter, 24, of Sullivan, had one strong similarity to the more traditional cases.
"We rely heavily on the public to help us catch violators," Reed said. "There is simply too much going on throughout the state – and on the Internet – for us to keep up with it on our own."
This was the case of the alert citizen who spotted the video titled: "Hunting… Muktown style." Reed said "Muktown" is a joking reference to Frame's place of residence — Mukwonago. Published reports indicate Frame posted the video of the two allegedly using a personal vehicle's headlights to shine deer and ultimately take shots. No deer were shot, according to the complaint.
"The tip came in late November or early December in 2008," Reed said. "It was not until later in the investigation that we learned it actually occurred in 2007."
Reed credits Conservation Warden Doug Zeihen, who acted as the primary investigator with Reed as secondary, for his skilled work at "piecing the computer evidence together with other known facts." Gathering evidence from computers in a manner that is acceptable to the courts requires certain parameters, he added.
"Learning the legal aspects through this investigation was new and each site has its own legal setup for subpoenaing information," Reed said. "There also is a whole set of terminology associated with computers that we are not used to dealing with. Gathering basic information from an Internet site takes more time and additional follow-up to confirm accuracy.
"Computers do provide some evidence that we do not normally have," Reed said. "The legal system is definitely still adjusting."
The complaint notes the two men were on their way home from a tavern when the alleged incident occurred in the town of Mukwonago. Reed said due to the timing of the tip and other factors, it was impossible to speculate on the condition of the two men.
On August 14, Frame was found guilty under a plea deal to shining wild animals and possessing a firearm in Waukesha County Circuit Court. Frame was fined $354 to be paid $25 each month beginning in September – or spend 6 days in jail.
The case again Porter is pending in Waukesha County Circuit Court.
FOR MORE INFORMATION CONTACT: Rick Reed – (262) 574-2160 or Joanne Haas – (608) 267-0798