First Fidelity Reserve to Sponsor 2010 NRA Bianchi Cup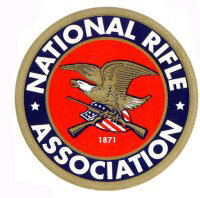 COLUMBIA, MO –-(AmmoLand.com)- First Fidelity Reserve (FFR) has announced they will expand their NRA sponsorship by becoming a major sponsor of the NRA National Action Pistol Championship, also known as the NRA Bianchi Cup, set to take place in Columbia, Missouri, from May 26-29, 2010. FFR was also the sponsor of the 2009 NRA National Pistol Championships at Camp Perry.
First Fidelity Reserve will sponsor the Practical Event of the NRA Bianchi Cup and plans to provide $15,000 in cash and prizes.
FFR's CEO Jason Whitney, who will be attending the Championship, said, "Out of all the areas within the NRA (legislative, sporting, fundraising) that we support both locally and nationally, the shooting competitions are by far the most exciting and fun. And, as always, we're proud that the NRA asked us to be a part of Bianchi Cup!"
Since its inception in 1979, the NRA Bianchi Cup has retained its original course of fire, consisting of four events: Practical, Barricade, Moving Target and Falling Plates. Speed and accuracy are the key to winning the Championship. Each event is timed and worth 480 points, equaling a total of 1920 possible points. Action pistol competitors are permitted to use a two-handed grip, and competitors must start with their guns holstered. This dynamic type of competition makes the match more appealing to spectators.
First Fidelity Reserve is a leading provider of Bullion and Rare Coins to tens of thousands of collectors and numismatic professionals. The Beaumont, Texas, based investment company is known internationally for their knowledge of investing in collectable coins and serves as the Market Maker in certified United States coins, such as Type II and Type III Liberty Double Eagles and the renowned Indian Head and $3.00 Princess designs of early 1900, as well as key date numismatic treasure in the gold, platinum and silver American Eagle family of coins. FFR also provides a variety of informative publications, newsletters, and other educational material on coin collecting.
"The NRA Competitive Shooting Division is pleased to welcome First Fidelity Reserve as a sponsor of the 2010 NRA Bianchi Cup," said Mike Krei, Director of NRA's Competitive Shooting Division. "We are excited to have FFR sponsor another NRA Competitive Shooting championship and appreciate their dedication to our championships, competitive shooting sports and generous support to the 2010 NRA Bianchi Cup."
For more information on the 2010 NRA Bianchi Cup, or the NRA Action Shooting Program, contact Tom Hughes at 703-267-1451, or by email, [email protected] For more information on NRA Competitive Shooting Sponsorships, please visit www.nrasportsponsors.com or contact Woody Arenas in the NRA Competitive Shooting Division at 703-267-1469 or by email, [email protected] To learn more about First Fidelity Reserve, visit www.firstfidelityreserve.com.