Media Improperly Uses The Slur "Gunman" To Criminalize Law Abiding Gun Owners
By Tom Mosca III
"Heck, I've even seen a reporter call a person who had STABBED someone a gunman!"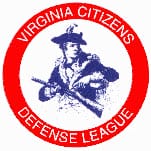 Virginia – -(AmmoLand.com)- For the record, all emotionally charged, "politically correct" misinformation and imprecise technical terminology should always be challenged and corrected.
Yesterday the front-page headline of the Richmond Times-Dispatch read "GUNMAN SHOT BY POLICE DIES."
Who was the "gunman?" Apparently a police officer shot someone. Is the police officer the gunman? If not, why not?
The reason is because "gunman" is a slur, intended to associate us with criminals. In my opinion it is no less distasteful than a racial slur.
Imagine, if you will, the newspapers putting the race of a criminal in place of the word gunman. Would there be an outcry? You bet!
I am a gunman, and you are a gunman. We are not criminals or terrorists.
Something to consider.
Take care, Tom
About:
Virginia Citizens Defense League, Inc. (VCDL). VCDL is an all-volunteer, non-partisan grassroots organization dedicated to defending the human rights of all Virginians. The Right to Keep and Bear Arms is a fundamental human right. Visit www.vcdl.org