National Hunting & Fishing Day On Saturday, Share The Pride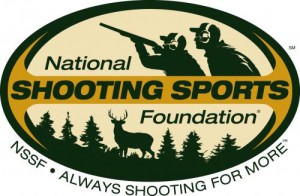 NEWTOWN, Conn. –-(AmmoLand.com)- National Hunting and Fishing Day is set for this Saturday, Sept. 26. Congress formalized the annual celebration 37 years ago but organizers say hunters and anglers deserve America's respect now more than ever.
"Recent-year surveys show nearly 8 in 10 Americans approve of hunting and more than 9 in 10 approve of fishing. That's strong support. But, when viewed in the context of a recession and other modern headlines, our sporting traditions look even better today," said Denise Wagner of Wonders of Wildlife museum in Springfield, Mo., the official home of NHF Day.

"On NHF Day, I hope people will pause to reflect on hunter and angler contributions to society. And for those of us who've long understood and enjoyed these passions, share the pride by introducing someone new to hunting, fishing or shooting." Wagner points out three reasons for the American public to value hunting and fishing today.
Visit National Hunting and Fishing Day online at NHFDay.org.
About NSSF
The National Shooting Sports Foundation is the trade association for the firearms industry. Its mission is to promote, protect and preserve hunting and the shooting sports. Formed in 1961, NSSF has a membership of more than 4,000 manufacturers, distributors, firearms retailers, shooting ranges, sportsmen's organizations and publishers. For more information, log on to www.nssf.org.