North Carolina Highway Patrol Converts to Smith & Wesson M&P357 Pistols & M&P15 Tactical Rifles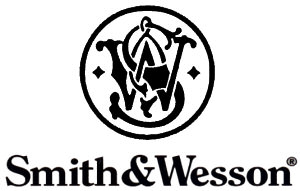 SPRINGFIELD, Mass. –-(AmmoLand.com)- Smith & Wesson Corp., the legendary 157-year old firearms maker, announced today that the North Carolina Highway Patrol has chosen to equip all of its officers with Smith & Wesson Military & Police (M&P) Series pistols and with M&P Series tactical rifles. The M&P357 pistols and M&P15 tactical rifles will be issued respectively as the primary duty firearms and standard issue patrol rifles.
M&P357 Polymer Pistols
The North Carolina Highway Patrol has purchased 1,840 Smith & Wesson M&P357 polymer pistols chambered in .357 SIG. The new duty sidearm will replace non-Smith & Wesson pistols that were previously issued by the department. The M&P pistol's reliability, ambidextrous operating controls and three interchangeable palm swell grip sizes were noted by officials within the agency as key reasons for the selection of the new duty sidearm. The North Carolina Highway Patrol added that the polymer pistol's accuracy, reliability during testing and ability to disassemble the firearm without pressing the trigger were all primary factors in their decision-making process.
Colonel Randy Glover, Commander of the North Carolina State Highway Patrol, said, "The North Carolina State Highway Patrol is confident that the M&P357 will prove to be a reliable service weapon for our officers."
M&P15 Tactical Rifles
The agency has also purchased 300 M&P15 tactical rifles. The semi-automatic rifles will be issued to select officers upon the completion of a certification course. While reviewing new options for patrol rifles, the North Carolina Highway Patrol compared the M&P15 against other competitive rifles. After an extensive evaluation process, the M&P15 was acknowledged for its accuracy, ability to perform in diverse field applications as well as for the training and support services offered by Smith & Wesson.
During the last fiscal year, the Smith & Wesson M&P Pistol Series and Tactical Rifle Series experienced significant growth. To date, 570 domestic law enforcement agencies have adopted or approved the M&P for duty use while 251 domestic law enforcement agencies have approved or adopted the M&P15 rifle. Currently, the company offers over five different configurations of the M&P pistol, incorporating four caliber options. The M&P Rifle Series has also continued to evolve and is today offered in 16 variants. The enhanced design and flexibility of each M&P firearm has played a crucial role in the popularity of the M&P Series, as well as its ability to adapt to a wide variety of applications and requirements.
"As the M&P Series of pistols and tactical rifles expands its reach, we continue to receive new contracts as well as positive reports from the field," said Leland Nichols, Senior Vice President of Sales and Marketing for Smith & Wesson. "Not only is the M&P Series being adopted by state and federal agencies, but it is also being selected extensively by college and nuclear security agencies as well as by elite groups such as the United Nations Security Force, the Ministry of Interior Agencies and the U.S. Armed Services."
Nichols continued, "As part of our support network with each of these agencies, Smith & Wesson has remained committed to the highest level of service by providing essential elements to help facilitate the transition to the new firearms. Each member of our law enforcement sales team is cross-trained as a certified armourer in order to provide on location instruction and our international sales staff has continued to grow in order to meet the needs of the marketplace. In addition, the Smith & Wesson Academy has also played an important role in our success by conducting a wide array of classes designed specifically for military and law enforcement professionals."
About Smith & Wesson
Smith & Wesson Holding Corporation, a global leader in safety, security, protection and sport, is parent company to Smith & Wesson Corp., one of the world's largest manufacturers of quality firearms and firearm safety/security products and parent company to Universal Safety Response, a full-service perimeter security integrator, barrier manufacturer and installer, as well as parent company to Thompson/Center Arms Company, Inc., a premier designer and manufacturer of premium hunting rifles, black powder rifles, interchangeable firearms systems and accessories under the Thompson/Center brand. Smith & Wesson licenses shooter protection, knives, apparel, and other accessory lines. Smith & Wesson is based in Springfield, Massachusetts with manufacturing facilities in Massachusetts, Maine, New Hampshire and Tennessee. The Smith & Wesson Academy is America's longest running firearms training facility for law enforcement, military and security professionals. For more information on Smith & Wesson, call (800) 331-0852 or log on to www.smith-wesson.com. For more information on Universal Safety Response, log on to www.usrgrab.com. For more information on Thompson/Center Arms, log on to www.tcarms.com.