NJ Waterfowl Stamp Change Effects Duck & Goose Hunters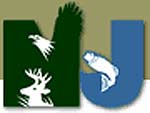 Trenton, NJ –-(AmmoLand.com)- The NJ DEP Division of Fish and Wildlife is reminding hunters that the 'paper' state waterfowl (duck) stamp has been discontinued. Waterfowl hunters 16 years and older are still required to purchase a state waterfowl stamp, which is now a "certification" rather than a paper stamp.
The certifications are available from license agents or from the Division's online license page at https://www.njfishandwildlife.com/als/websalesintro.htm where they can be printed on a home computer. The price of the certification remains $5 for residents and $10 for nonresidents.
The artwork and the paper stamp were discontinued as cost saving measures. Artwork and paper stamps have been discontinued in nearly half of the states that require duck stamps. Waterfowl stamp fees paid by hunters are dedicated for the acquisition, protection and improvement of waterfowl habitat. Since 1984, the sale of New Jersey waterfowl stamps and prints has raised more than $4,250,000. To date, over 13,000 acres have been secured for waterfowl though donations of land and funds from waterfowl stamp fees.
The Waterfowl Advisory Committee ( https://www.njfishandwildlife.com/councils.htm#waterfowl ) oversees the New Jersey duck stamp program. This 9-member committee was established by the Waterfowl Stamp Act of 1984.
For more information on the state waterfowl stamps, including how to purchase the final (2008) Collector Stamps and Prints, visit https://www.njfishandwildlife.com/prod_stamps.htm on the division's website. Orders must be postmarked by December 31, 2009.