NRA Foundation Awards Nearly $500,000 In Grants To Pennsylvania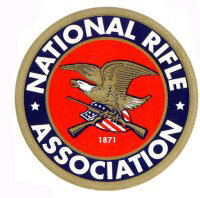 FAIRFAX, VA – -(AmmoLand.com)- The NRA Foundation is pleased to report it has awarded 53 counties in Pennsylvania new grants for programs and events promoting and preserving the shooting sports. Field Representatives Kory Enck and Tom Baldrige, who coordinate the fundraising efforts for Pennsylvania, report that the success rests largely on the state's infrastructure of dedicated volunteers.
"We'll award just under $500,000 by the end of 2009 [to programs in Pennsylvania]," Enck said. "We reached 53 of 67 possible counties, averaging $7,000 per county, thanks to the hard work of our NRA volunteers throughout the state."
Committees and programs across the state are putting that money to work. The Pennsylvania Youth Hunter Education Challenge, or YHEC, teaches approximately 250 youth firearm safety, responsibility, and outdoor skills each year.
"If they'd of had YHEC when I was a kid, I'd have been involved in it in a heartbeat," Enck said. Enck reports that $17,500 went to the Pennsylvania Youth Hunter Education Challenge this year.
Additionally, $15,000 helped to fund a statewide leadership program for young adults called the Pennsylvania Youth Education Summit.
Learn more about Friends of NRA events in Pennsylvania at
http://www.friendsofnra.org/Events.aspx?sid=39&sc=PA
About:
Established in 1871, the National Rifle Association is America's oldest civil rights and sportsmen's group. Four million members strong, NRA continues its mission to uphold Second Amendment rights and to advocate enforcement of existing laws against violent offenders to reduce crime. The Association remains the nation's leader in firearm education and training for law-abiding gun owners, law enforcement and the military.