PETA Questions Aerosmith Guitarist's Manhood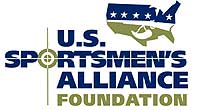 Washington, DC – -(AmmoLand.com)- PETA's senior vice-president took aim squarely at Aerosmith guitarist Joe Perry after he voiced his support for hunting in an interview with an outdoors magazine.
Perry recently told Outdoor Life magazine that he loves hunting, especially in the woods near his New Hampshire holiday home. Perry clearly stated the hunter's conservation ethic in the interview by commenting that,
"Hunters are conservationists and their heads are in the right place. … (Hunting) really gives you a great opportunity to keep in touch with reality."
However, those comments apparently incensed PETA's senior vice president, Lisa Lange who issued a name-calling verbal barrage against the rock star.
"People who take out their aggressions and frustrations on helpless animals are usually compensating for other shortcomings in their life," said Lange. "We don't know how Joe measures up, but it's interesting that he seems to feel so satisfied when he's handling long phallic-looking weapons."
About:
The U.S. Sportsmen's Alliance is a national association of sportsmen and sportsmen's organizations that protects the rights of hunters, anglers and trappers in the courts, legislatures, at the ballot, in Congress and through public education programs. For more information about the U.S. Sportsmen's Alliance and its work, call (614) 888-4868 or visit its website, www.ussportsmen.org.