Learn To Shoot A Shotgun And Experience The Thrill Of Wing Shooting
New hunters receive mentoring, equipment and safe East Valley hunting location.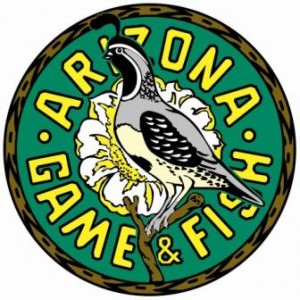 PHOENIX, AZ —-(AmmoLand.com)- If you have ever had an interest in shooting a shotgun at a fast-tracking target, then your wish has come true.
The Arizona Game and Fish Department is hosting a seminar for new hunters on Friday, Sept. 11, followed by a traditional Arizona dove hunt on Saturday.
"This is basically an all-inclusive opportunity to learn how to hunt," said Wildlife Manager Dave Carson. "All we require from participants 14 and older is to have a general hunting license, and those 16 and older will need a state migratory bird stamp. The department will provide mentored instruction, shotguns (20 available), the first box of shotgun shells and a great hunting opportunity."
Space is limited and preregistration is required; for details contact David Carson at (480) 987-4825 or Randy Babb at (480) 324-3546. All participants must attend the safety seminar on Friday at the department's Mesa regional office to be able to hunt on Saturday.
Families and friends hunting can reduce their cost and "try before you buy" by taking advantage of the new free two-day apprentice license. The licensed is issued to a licensed resident hunter over 18, and allows the mentor to take two new hunters afield at no cost. However, the migratory bird stamp is required if the apprentice hunting is 16 or older. To learn more about the new apprentice license, visit www.azgfd.gov and select the license icon.
Carson added, "This is a great way to get introduced to hunting in a very organized, safe and supportive environment. Everyone that participated last year had a great time."
To learn more about upcoming mentored hunting opportunities offered by the Arizona Game and Fish Department, visit www.azgfd.gov/hunting and check out the "Mentored Hunting & Juniors-only Events 2009-10 Season" feature on the right side of the page.
Did you know, mourning doves are the most numerous, widespread game bird in North America? They are prolific breeders with an average life span of 1-2 years and controlled seasons maintain them as a sustainable wildlife resource. Dove hunters are a valuable conservation tool. There is a federal excise tax on ammunition that is contributed to the Pitman-Robertson Fund, which in turn is apportioned to state wildlife agencies for the management of wildlife, which is a benefits to all citizens. Additionally, hunters provide hundreds of thousands of dollars into the local economy, by purchasing ammunition, gas, food and lodging while engaging in this American tradition.
About:
The Arizona Game and Fish Department prohibits discrimination on the basis of race, color, sex, national origin, age, or disability in its programs and activities. If anyone believes that they have been discriminated against in any of the AGFD's programs or activities, including employment practices, they may file a complaint with the Deputy Director, 5000 W. Carefree Highway, Phoenix, AZ 85086-5000, (602) 942-3000, or with the Fish and Wildlife Service, 4040 N. Fairfax Dr. Ste. 130, Arlington, VA 22203. Persons with a disability may request a reasonable accommodation or this document in an alternative format by contacting the Deputy Director as listed above.