This Week on Shooting USA: Rapid Fire from Six Semi Autos, The Bianchi Cup at 30
Our guys prove you don't have to be a champion to enjoy NRA Action Pistol.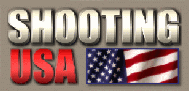 Shooting USA's Impossible Shots – Speed Shooting M&Ps
Pro shooter Jerry Miculek tries to empty six M&P pistols in less than 20 seconds. Bob Munden attempts a 200-yard shot with a belt buckle revolver.
Then Byron Ferguson has a score to settle with Bob Munden. And Mr. Flintlock, George Sutton, tries to hit a golf ball from long distance. Brian Speciale is your guide into the world of professional exhibition shooters.
Shooting USA – Bianchi Cup 2009
This time, a major mile stone for the richest handgun match in the country. It's the NRA Action Pistol World Championship, better known as The Bianchi Cup, and it's now 30 years old. Plus a Pro Tip from Todd Jarrett, by request, to help wounded warriors and the handicapped carry and shoot from a wheelchair.
Sighting In with Shooting USA – The Bianchi Cup Media Match
John and Mike from our team shoot the media match for bragging rights, while Greg takes over the microphone to call the play-by-play. It's all in fun and proves you, too, can compete and enjoy The Bianchi Cup. Then John's got a conversion that adds a positive action safety to the a Glock. Irlene Mandrell has some tips on shooting with the family and we reveal another title on our list of the Top Ten Hollywood Gunfights.
Shooting USA's Impossible Shots by time zone:
Eastern Time: 7:00 PM, 11:30PM, 2:00 AM (Thursday)
Central Time: 6:00 PM, 10:30PM, 1:00 AM (Thursday)
Mountain Time: 5:00 PM, 9:30PM, 12:00
Midnight Pacific Time: 4:00 PM, 8:30PM, 11:00 PM
The Shooting USA Hour Block:
Eastern Time: 4:30 PM, 8:30 PM, 12:30 AM
Central Time: 3:30 PM, 7:30 PM, 11:30 PM
Mountain Time: 2:30 PM, 6:30 PM, 10:30 PM
Pacific Time: 1:30 PM, 5:30 PM, 9:30 PM
Be there for 90 minutes competition and good fun, Wednesday on Outdoor Channel
The Smith & Wesson Guns for the Months of August and September:
I trust by now you've noticed the September Gun is the brand new M&P-15 chambered in .22 long rifle. They're very hard to find in a gun shop, since they are brand new. But your entries this month could make you the owner of the first AR designed .22 that operates exactly like a centerfire AR Rifle. Get your entries in for the questions this month.
This week somebody is going to get my call as the winner of the August Gun of the Month, the Walther PPS, the new full power, thin, carry pistol from Walther USA. If you have caller ID, the call will come from a 615 number in Tennessee. Take the call… it will be me.
Have a lucky week and fly the flag on Friday 9/11.
Jim www.ShootingUSA.com