Team GLOCK Shines at the USPSA Back to Back Nationals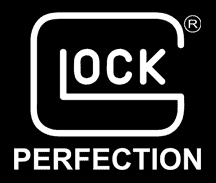 Smyrna, GA –-(AmmoLand.com)- Dave Sevigny, Jessie Abbate and Randi Rogers of the Team GLOCK Shooting Squad won Limited-10, Limited and Production titles at the USPSA Back to Back Nationals held September 12-19, 2009 in Las Vegas, Nevada.
The competition featured 16 stages in each of the Open/Production and Limited/Limited-10/Revolver matches.
At the Production Nationals, 12 women in the 139 competitor field battled for the High Lady title. Jessie Abbate won the Production title by finishing 37th overall and 3rd A-class at 75.41%. Randi Rogers finished 3rd Lady, 72nd overall and 9th B-class at 66.89%. Both Abbate and Rogers used a GLOCK 34 in 9mm. During the competition, Jessie Abbate won 11 of 16 stages in the ladies category and shot clean without a single procedural, miss or no-shoot penalty target. Her closest competitor was runner-up Julie Goloski-Golob of S&W who was defeated by 115 match points with her M&P pistol.
Abbate said, "I fought hard for the Production match, knowing that my team mate Randi Rogers, and also Julie Goloski-Golob would be fighting hard as well. It was a tough match with a lot of noshoots, partials, and plenty of places to make mistakes, so I knew that I would have to be consistent and just keep pushing forward every day."
Randi Rogers commented on one of her favorite stages, named "Table Choices" saying, "I thought this stage was interesting because of the movement. Moving backward can be challenging because it is important to remember to keep the gun pointed in a safe direction. Overall I shot 26th out of 138 competitors on this stage with a time of 9.05 seconds and 54 out of 60 points. Shooting the USPSA Production/Open Nationals was a great learning experience for me this year. I look forward to taking the lessons I learned and building on them as I start preparing for next year's shooting season."
For the overall title, Team GLOCK Captain Dave Sevigny finished 2nd in a strong Production division field. Of the 138 competitors in the Production Nationals, 41 held the rank of Master and Grandmaster. Sevigny spoke highly of Ohio police officer Bob Vogel for winning the Production National championship.
"Vogel was so accurate here. The match was loaded with partial targets blocking out most of the A-zones. Someone could score 6 points on a target to someone else's 10 and that can hurt you bad in the standings. Bob found a way to score well on nearly every stage so congrats to him on winning his second USPSA Production title."
Both Vogel and Sevigny use GLOCK 34 pistols in Production division. GLOCK continues to lead as the #1 choice among competitors and winning performances. Competitors using GLOCK have won seven out the nine championships since USPSA introduced Production division in 2001.
Sevigny, who described his 2009 Production National match performance as "uncharacteristically erratic," repeated last season's rebound by winning the 2009 Limited-10 National championship using a GLOCK 35. Fifteen talented Master and Grandmasters competed among the 86 person Limited-10 field. Sevigny finished in the top 6 in all of the 15 stages, including four overall stage wins. Bob Vogel, shooting a GLOCK 24, improved his 2008 Limited-10 Nationals 7th place finish at 93.78% by placing 2nd at 99.97%.
Sevigny said, "It took a lot to overcome the point deficit I was up against with only two stages and 225 points to go. I stayed positive, worked hard and the finals worked to my favor this time."
Sevigny is now a 9-time USPSA National champion having won the most overall Production and Limited-10 division titles with five and three respectively, and one in Limited division. Sevigny is also the only person in USPSA to finish each Production and Limited-10 Nationals competed in at 95% or better.
Randi Rogers came back from her Production defeat to claim the Limited-10 Ladies title over nine other women finishing in 32nd place at 70.91%.
"While shooting back to back nationals the challenge is to keep a strong mental game throughout both matches. After shooting the first match it was a struggle for me to let go of the events of the previous experience and concentrate on the new match but I felt confident in my shooting and was able to turn that into a National Championship," said Rogers. Rogers used a G35 for her most recent title.
Using an S&J Custom GLOCK 24 in the Limited division, Jessie Abbate repeated as ladies national champion with a 50th place finish, 20th Master at 77.04%. Abbate defeated Lisa Munson, the only other Master class ranked woman in USPSA, by 115 match points and won 7 of 15 stages in the ladies category.
"Having shot a clean match in Production, it gave me the confidence and drive I needed to continue on for the Limited match. Shooting two Nationals back to back is very draining, since we all strive to shoot perfect every stage. But I knew what I needed to do to be able to be successful for the second match," said Abbate.
The 2009 Ladies Limited title marks Abbate's fifth USPSA National pistol championship and second year in a row she won Back to Back titles.
"Congratulations to Team GLOCK Shooting Squad on their performance at the Back to Back Nationals," said Gary Fletcher, VP at GLOCK, Inc. "With the release of the Gen 4 pistol in 2010, the talented squad will have another pistol to compete with and we have great anticipation for that."