Team GLOCK Wins USPSA Area 8 Championship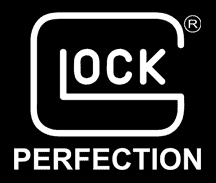 Smyrna, GA –-(AmmoLand.com)- Team GLOCK won three titles at the USPSA Area 8 championship August 27-30 in Fredericksburg, Virginia. The tournament featured eleven courses of fire requiring a minimum of 257 rounds. Nearly 300 competitors participated in the annual event.
In the Production division, Team GLOCK used GLOCK 34 pistols chambered in 9×19. Captain Dave Sevigny won nine of the eleven courses of fire for another decisive high overall finish by scoring 1248 match points. 2009 marks the 6th time Sevigny has won the Area 8 championship.
"They always put on a good tournament and our team was happy to be there. I feel ready for the Nationals and Jessie and Randi are shooting better than ever. They will be tough," Sevigny said.
Four women entered the 64 competitor Production field at Area 8. Randi Rogers won the High Lady category with a 14th place overall finish while scoring 890 match points. "Lorton" was her favorite stage from the match. It was a 30 round 150 point stage with 15 IPSC Targets. The design was a hallway with ports cut in each side where the shooter had to travel down the hallway finding and shooting the targets as they became visible. This was a great stage for a Production shooter because it offered a great layout to plan your reloads and make the most of moving and reloading. Overall she was 15th on the stage with 75% of the stage winner's score.
"Area 8 was a great experience for me as I train to compete at the USPSA Nationals this year. I learned several things at this match and I plan to continue perfecting my skills as I head to Las Vegas, NV for nationals in two weeks," said Rogers.
Another notable finish with a GLOCK 34 in the Production division came from Area 8 resident Tori Nonaka of Virginia. The 14 yearold junior competitor was High "C-class" and Junior, 2nd place Lady and 21st place overall with 829 match points.
In the 94 competitor Limited division field, seven women shot for the title. Still hot off her Steel Challenge world titles, Jessie Abbate won the High Lady category with a 6th place overall and 2nd place in the Master class. Jessie won all eleven stages in the ladies category and was in the Top 10 overall in six of the eleven stages. Jessie's 997 match points at 80.55% is one of the best high lady finishes considering several Master and Grandmasters were entered.
"Team GLOCK made a clean sweep across the board and I'm proud of my teammates. We have all trained hard and this is a great start in preparing for the USPSA Nationals," said Abbate. "The stages were quite deceiving, appearing to be wide open targets, but yet they presented awkward angles, and shooting positions, with targets moved back to further distances. The match turned out to be more of a challenge than I expected, but was definitely prepared and welcomed the challenge!" Jessie used her GLOCK 24 in .40 for her most recent accomplishment.
Team GLOCK will next compete at the USPSA Back to Back Nationals in Las Vegas, Nevada September 12-19. Sevigny and Rogers will then head to Tulsa, Oklahoma for the IDPA Nationals September 24. Following the IDPA Nationals, the team will appear at the GSSF GLOCK Annual Shoot XVI in Conyers, Georgia September 26-27.
About GLOCK, Inc:
Utilizing advanced technological methods, GLOCK has a leading position in the world market as a pistol and accessories designer and manufacturer. With their commitment to uncompromised quality, GLOCK uses high-tech engineering to provide the international benchmark for safety, reliability and ease of maintenance. GLOCK's remarkable knowledge and experience from their applications and processing of steel and polymer are being used to design revolutionary products. These products meet and exceed the ongoing demands of law enforcement, military and civilian customers for firearms that demonstrate the very best in reliability, durability and safety of use. Their high-tech engineering and construction create a handgun that can stand up to punishment that even the most unforgiving conditions can generate.