The Dos And Don'ts Of Reporting Wildlife Law Violations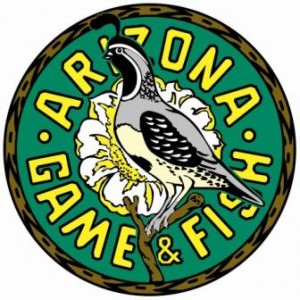 Arizona –-(AmmoLand.com)- Arizona Game and Fish Department law enforcement officers want the public to report wildlife violations, but there are things a person should and shouldn't do at a potential crime scene.
"The desire of the public to help us catch violators is great. However, there are instances when those desires can actually hinder law enforcement efforts," said Ken Dinquel, Operation Game Thief (OGT) program manager in Phoenix.
Dinquel explained that those encountering violations sometimes inform the violator they will be calling the Operation Game Thief 24-hour hotline.
"At that point the violator vacates the scene before law enforcement personnel can arrive," Dinquel said. "A better approach is to avoid contact, leave the scene, and call the OGT hotline as soon as possible with details."
Dinquel added that license plate numbers, names (if known), vehicle descriptions, and GPS (global positioning system) coordinates are all important pieces of information an officer can use.
Another common mistake is getting too close or examining a dead animal.
"Additional footprints, tire tracks, and general disturbance of the area make an investigation difficult, if not impossible," Dinquel explained. "If the death of a wild animal appears to be suspicious, people should assume a violation has occurred, call the OGT hotline, and provide the location. Do not disturb the area around the site."
Individuals should also remember that confronting suspected violators in the backcountry could be dangerous.
"Approaching a violator is not the best course of action," Dinquel warned. "Allow trained law enforcement officers to handle such situations. Individuals should focus on being a good witness, but should never put themselves in harm's way."
Individuals witnessing or suspecting a violation can call Operation Game Thief toll free, 24 hours a day at 1-800-352-0700. Callers can remain anonymous upon request. The OGT program may pay rewards for information leading to the arrest of a suspect in a case.
For additional anti-poaching resources or to report wildlife violations online, please visit the Operation Game Thief web page at www.azgfd.gov/ogt.shtml.
About:
The Arizona Game and Fish Department prohibits discrimination on the basis of race, color, sex, national origin, age, or disability in its programs and activities. If anyone believes that they have been discriminated against in any of the AGFD's programs or activities, including employment practices, they may file a complaint with the Deputy Director, 5000 W. Carefree Highway, Phoenix, AZ 85086-5000, (602) 942-3000, or with the Fish and Wildlife Service, 4040 N. Fairfax Dr. Ste. 130, Arlington, VA 22203. Persons with a disability may request a reasonable accommodation or this document in an alternative format by contacting the Deputy Director as listed above.