TRCP's Life in the Open Season Five Premieres on VERSUS Country on Oct. 4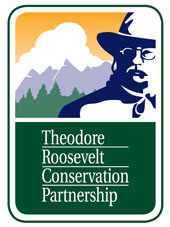 WASHINGTON –-(AmmoLand.com)- TRCP's Life in the Open begins its fifth season on VERSUS Country on Sunday, Oct. 4, at 9 a.m. EDT with a combination Sitka blacktail deer hunt and salmon fishing trip in the heart of Alaska's publicly accessible, 17-million-acre Tongass National Forest.
Brought to you by the Theodore Roosevelt Conservation Partnership in conjunction with VERSUS Network and Orion Multimedia, this series of do-it-yourself adventures "where the road ends and life in the open begins" will air Sundays at 9 a.m. EDT with encore daytime airings on Tuesdays and Thursdays through the end of the year.
Inspired by the legacy of Theodore Roosevelt, TRCP's Life in the Open explores today's pressing fish and wildlife conservation issues while venturing to some of the best hunting and fishing destinations that are both accessible and affordable to hardworking American sportsmen.
Each week, host Ken Barrett transports viewers from their living rooms into the wild to pursue stealthy big game, fast-flying birds and aggressive fish in inspiring destinations across the United States and beyond. This season, viewers will learn about stalking Montana's big bull elk, braving Alaska's elements and monster salmon, and calling in javelina in New Mexico. Other adventures will feature pheasants and bruiser bucks in western Kansas, kudu and hartebeest in Africa, striped bass in the Chesapeake Bay and ducks in California's famed rice fields.
"Access is one of the top concerns facing today's sportsmen and a key ingredient in preserving our outdoor heritage for our children and grandchildren. TRCP's Life in the Open introduces viewers to the full spectrum of hunting and fishing opportunities available in America with plenty of 'how-to' details along the way," said TRCP President and CEO George Cooper.

"TRCP's Life in the Open is unique among hunting and fishing shows," said Barrett. "It focuses on accessibility and conservation issues while never losing sight of the real trophy: T.R.'s legacy and the lands and waters that form the basis of our hunting and fishing traditions."
Visit www.TRCP.tv for complete schedule, photos and more.
TRCP's Life in the Open is made possible in part by the generous support of many of America's leading trade unions and contractor associations, including the International Association of Machinists and Aerospace Workers, International Brotherhood of Boilermakers, International Brotherhood of Electrical Workers, International Training Fund, International Union of Bricklayers and Allied Craftworkers, Mechanical Contractors Association of America, Mechanical Service Contractors of America, National Electrical Contractors Association, National Fire Sprinkler Association Inc., Sheet Metal Workers International Association, International Union of Painters and Allied Trades, United Affiliated Contractors and the United Association of Plumbers and Pipe Fitters.
About:
Inspired by the legacy of Theodore Roosevelt, the TRCP is a coalition of organizations and grassroots partners working together to preserve the traditions of hunting and fishing.