UK Scouts Ban Penknives Knives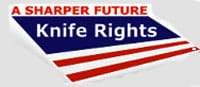 Britain –-(AmmoLand.com)- It's a sad day for Scouts in Britain as all knives are officially banned in virtually all circumstances, "neither Scouts nor their parents should bring penknives to camp except in 'specific' situations."
Here's a very scary quote from the article linked below:
Last night a Scouts spokesman defended its policy, saying: 'The Scout Association plays a key role in helping young people develop the confidence, maturity and self-esteem they need to play active and responsible roles in their communities, and to resist the peer pressure that may attract them into local gang culture.

We believe that young people need more places to go after school and at weekends, where they can experience adventure without the threat of violence or bullying and the need to carry weapons.

Scouting helps to prepare young people with valuable life skills, while keeping them safe by not carrying knives.'
Read it and weep:
http :// www.dailymail.co.uk/news/article-1211475/Britains-blade-culture-claims-victim–Scouts-penknives.html#ixzz0QLldqYql
or http://bit.ly/4h9CBy
This action is a reflection of the intense anti-knife culture that has developed in the U.K. in the past few years. There are numerous causes, not the least of which is a media all too happy to feed the flames and politicians who would rather attack the tool rather than the root causes. In any case, it should serve as a warning to America's knife owners.
The anti-knife hysteria in the U.K, Europe and elsewhere was one of the reasons why Knife Rights was founded just under three years ago, to give knife owners an effective voice against those who would take away our knives if we don't oppose them.
Knife Rights
America's Grassroots Knife Owners Organization
www.KnifeRights.org
About:
Knife Rights has quickly grown to become America's largest grassroots knife owners organization. This latest fight against Customs Pocket Knife Grab has validated the power and importance of a dedicated grass roots organization in defending your knife rights. Invest in a Sharper Future™. Become a Knife Rights member and make a contribution to support the fight against Customs Pocket Knife Grab.