Union Sportsmen Honored with Third Annual Escape to the Wild Labor Day Marathon
Union-dedicated outdoor TV show marathon to air on VERSUS on Sept. 7 from 8 a.m. – noon EDT.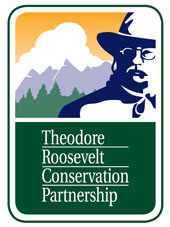 NASHVILLE, Tenn.—-(AmmoLand.com)- The Union Sportsmen's Alliance joins VERSUS Country in celebrating the American worker and sportsman with the third annual Escape to the Wild Labor Day marathon, which will air on VERSUS on Sept. 7, from 8 a.m. to noon EDT.
Escape to the Wild is a groundbreaking TV series made possible by the Theodore Roosevelt Conservation Partnership, VERSUS, and sponsoring unions and contractor associations that surprises hardworking members of AFL-CIO-affiliated unions with hunting or fishing trips of a lifetime.
Everyday sportsmen will travel to the rugged Rocky Mountains, Canada's arctic tundra, South Dakota's snow-covered plains, and other incredible destinations to fulfill their extraordinary dreams in episodes of Escape to the Wild to broadcast during the VERSUS marathon. As the surprises unfold, viewers get a glimpse into the lives of the winners and discover how they have been influenced by their union membership and the great outdoors.
"In a pack of field sports shows, Escape to the Wild is a unique breed," says TRCP President and CEO George Cooper. "Not only does it deliver on the dreams of everyday American workers, it often highlights their commitment to species conservation, a particularly strong commitment in the community of union sportsmen."

"I think the concept of a union-dedicated hunting and fishing show is a fresh change and long overdue," says Jason Berkley, NALC member and winner of the season two elk hunt. "This show stands out in the way it tells a story while engaging the outdoorsman. … It reflects upon real peoples' lives and their struggles. I feel very blessed to have been involved in such a truly great program."
VERSUS Marathon Schedule (EDT):
8 a.m. Northwest Territories Caribou With IAMAW Member
IAMAW ramp service employee Barb Ries has been hunting elk and deer since she was a child, and this hard-working Colorado farm girl is ready for the next step. In this episode, Barb and host Tom Ackerman head to the Northwest Territories for the great caribou migration.
8:30 a.m. Colorado Elk With NALC Member
Iowa NALC letter carrier Jason Berkley gets a chance to fulfill his dream of a Rocky Mountain elk hunt. Jason's incredible story of family loss and triumph will touch the hearts of all hunters.
9 a.m. Argentina Stag With IBEW Member
Born into a lower-income Philadelphia neighborhood, where inner-city riots and civil unrest were part of everyday life, IBEW electrical worker Tom Mattingley credits the union with saving his life and giving him this chance to hunt red stag amidst the jaw-dropping Argentinean landscape.
9:30 a.m. Wisconsin Whitetail With SMWIA Member
Avid bow hunter and SMWIA sheet metal worker John Scavatto loves hunting whitetail from his Vermont treestand, but he's never had the opportunity to hunt in a land of giant bucks. Host Tom Ackerman takes John out to Wisconsin woods for the best whitetail hunting experience of his life.
10 a.m. Quebec Caribou With IBEW Member
Whether in the ring or in the field, Maryland IBEW electrical worker and kickboxing champion Kellie Stone knows how to pack a punch. In this episode, it's hunter vs. caribou as Kellie and host Tom Ackerman head to the arctic tundra for the big migration and the chance at a giant bull.
10:30 a.m. Newfoundland Moose With USW Member
Watching his two children with life-threatening illnesses harvest an elk and a bear through the Hunt of a Lifetime were proud moments for Pennsylvania USW steel worker Michael McCormick. Now Michael heads to Newfoundland for a chance to fulfill his own lifetime dream of harvesting a big bull moose.
11 a.m. Colorado Elk With IUPAT Member
After recovering from painful back surgery, San Francisco IUPAT painter Shannon Talbert heads to the mountains of Colorado to hunt elk with two-time world champion elk guide Dan Whitmus to find out if his skill and Irish luck will help him harvest North America's big-game icon.
11:30 a.m. South Dakota Whitetail With OPEIU Member
As a representative for OPEIU office employees and founder of California's Shoot for a Cure, Mark Gagliardi knows how to make things happen. It's time to find out if he can make it happen in the field as he chases bruiser whitetail bucks on the frozen grounds of South Dakota.
Escape to the Wild is made possible by the generous support of many of America's leading trade unions and contractor associations, including the International Association of Machinists and Aerospace Workers, International Brotherhood of Boilermakers, International Brotherhood of Electrical Workers, International Training Fund, International Union of Bricklayers and Allied Craftworkers, International Union of Painters and Allied Trades, Mechanical Contractors Association of America, Mechanical Service Contractors of America, National Electrical Contractors Association, National Fire Sprinkler Association, Sheet Metal Workers International Association, Union-Affiliated Contractors, United Association of Journeymen and Apprentices of the Plumbing and Pipe Fitting Industry.
The Union Sportsmen's Alliance is a program of the Theodore Roosevelt Conservation Partnership, a coalition of organizations and individuals working together to preserve the traditions of hunting and fishing, and its AFL-CIO affiliated union partners.