Weatherby SA-08 Shotgun Great Value in a Waterfowl Gun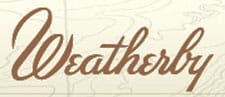 Paso Robles, CA – -(AmmoLand.com)- As a member of Weatherby Nation you can appreciate a great value. And, with waterfowl season just around the corner, there's no better semi-automatic shotgun value than the Weatherby SA-08.
With prices starting at just $449, it's the perfect choice to carry to the blind or field this season. Built for year after year of dependable semi-auto performance. Visit us on the Web to watch range testing and check out all the features of this reliable autoloader.
To provide year after year of dependable use in every conceivable condition, the SA-08 has undergone a torturous testing program, including more than 6,000 rounds in the lab, and standard destructive testing procedures.
From dove hunting in Argentina, to waterfowl in the Pacific Flyway, to pheasants in the Midwest, the SA-08 passes every "high volume shooting" test with flying colors.
Lightweight and durable injection-molded synthetic stock
All metalwork is matte black to reduce glare
Vented top rib dissipates heat and aids in target acquisition
Features unique dual valve system for the widest range of load versatility
Available in 12 and 20 gauge
And, don't forget to register to win one of (20) SA-08 shotguns. Our SA-08 Sweepstakes ends on January 15, 2010 so don't miss your chance to win!
Ed Weatherby
About:
Founded in 1945, Weatherby, Inc.'s 2009 line features the popular Vanguard® and legendary Mark V® rifles, over/under and side-by-side shotguns in the classic Athena® and Orion® lines, semi-auto and pump shotguns, premium ammunition and security/shooting accessories. The company is based in Paso Robles and invites all hunters and shooters to visit and join its online community at www.weatherbynation.com