Wildlife Heritage Festival at Pequest Trout Hatchery NJ Saturday, September 26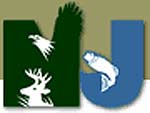 Oxford, NJ –-(AmmoLand.com)- The NJDEP Division of Fish and Wildlife will hold its popular Wildlife Heritage Festival from 10 a.m. to 4 p.m. on Saturday, September 26 at the Pequest Trout Hatchery and Natural Resource Education Center in Oxford. The festival is free and will be held rain or shine.
The festival is held on National Hunting and Fishing Day, an annual celebration of hunter and angler heritage. Hunters and anglers were the first to recognize that rapid development and unregulated use of wildlife was a serious threat to the future of many species.
They called for the first laws restricting the commercial slaughter of wildlife. They urged sustainable use of fish and game, created hunting and fishing licenses, and lobbied for taxes on sporting equipment to provide funds for state conservation agencies.
These actions were the foundation of the North American wildlife conservation model, a science-based, user-pay system that would foster the most dramatic conservation successes of all time.
The festival is an invitation to the public to experience and learn about activities associated with the hunter and angler heritage and the protection, management and wise use of our fish and wildlife resources. This year's event will feature fish and wildlife research and management exhibits and presentations, wildlife artists, taxidermists, conservation organization exhibits, archery and shotgun ranges, a Sportsmen's Flea market and the opportunity for children to fish at the Pequest fishing education pond. An introduction to Kayaking course will also be offered this year, as will a Hunter Education course for prospective hunters.
For more information about the festival and to see the entire schedule of events visit the Fish and Wildlife Web site at http://www.njfishandwildlife.com/festival09.htm Some of the activities require pre-registration, so be sure to check the schedule of events closely for sign up dates.
For more information about National Hunting and Fishing Day visit http://www.nhfday.org/ .
The Pequest Trout Hatchery and Natural Resource Education Center is located on Route 46 approximately nine miles west of Hackettstown in scenic Warren County.