Wilson Combat Team Shooters Glenn Shelby & Eric Fuson Take Top Honors in Custom Defense Pistol at 2009 IDPA National Championship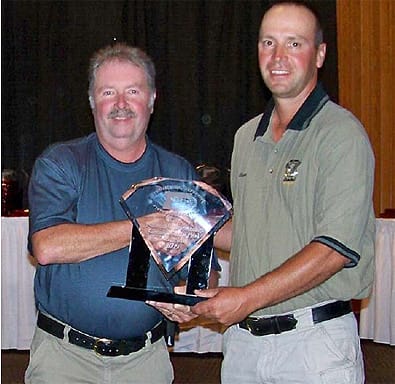 Tulsa, Oklahoma –-(AmmoLand.com)-Exciting News from the International Defensive Pistol Association National Championship Match held last week in Tulsa, Oklahoma.
Wilson Combat is proud to announce that our Team Shooters Glenn Shelby and Eric Fuson took top honors in Custom Defense Pistol.
In the most accuracy intensive match so far this year, Glenn Shelby was crowned Custom Defense Pistol Champion with an outstanding time of 280.89 seconds with only 66 points dropped.
Following just behind Glenn was his fellow team mate Eric Fuson who took First Place in Custom Defense Pistol Master Class with a total score of 285.98 dropping only 63 points.
In this very challenging match with the accumulated dropped points in the tens of thousands, it is a tribute to their abilities and to their equipment.
Wilson Combat is proud to have both Glenn and Eric on our Shooting Team, not only are they great shooters, they are great individuals.
If you ever get the chance to meet them on the range, spend some time visiting with them and you will find two guys that define what makes great champions.
About:
Founded in 1977, Wilson Combat has grown to include more than 50 employees,  no one else in the custom gun business has as many professionals, as many years of experience, or as much history with hand-crafting custom guns as we do. Here's an idea of the type and number of years experience you will find at Wilson Combat.