Anchorage 2nd Amendment Task Force Banquet
6:30PM October 17 At The Sourdough Mining Company.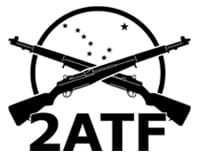 Anchorage, AK –-(AmmoLand.com)- The Anchorage Second Amendment Task Force members are meeting together on Saturday October 17 for dinner and camaraderie.
Join us at the Sourdough Mining Company (Anchorage) in the side room at 6:30pm.
Special speaker will be constitutional scholar and Presidential Candidate Michael Badnarik coming all the way from Texas.
Bring your family and friends and enjoy the company of hunters, shooters and those concerned with the 2nd Amendment.
This is an excellent opportunity to network with like-minded folks. Dinner will be at your own expense, ordered off the menu. See you there!
Admission is free you pay for your own meal Great door Prizes and Guest Speaker Michael Badnarik.
Don't forget to sign up for the Anchorage 2ATF Newsletter
www.anchorage2atf.com
About:
The mission of The Anchorage Second Amendment Task Force is to provide Alaskans with the knowledge of the meaning and true purpose of the second amendment to the U.S. Constitution, with which they may conduct themselves as responsible citizens of our republic.