ATF Response to the New York City Mayor's Attack on Gun Shows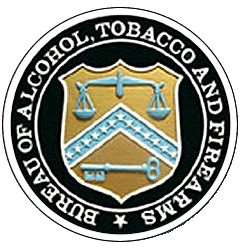 Washington, DC –-(AmmoLand.com)- The following statement is from W. Larry Ford, ATF Assistant Director, Office of Public and Government Affairs:
"ATF has received the "Report on Illegal Sales at Gun Shows" by New York City Mayor Michael Bloomberg, and is reviewing it along with the Department of Justice.

ATF did not participate in the operations conducted at the gun shows highlighted in the report, but will assess the need to initiate any criminal investigations."
About:
ATF – Is a unique law enforcement agency in the United States Department of Justice that protects our communities from violent criminals, criminal organizations, the illegal use and trafficking of firearms, the illegal use and storage of explosives, acts of arson and bombings, acts of terrorism, and the illegal diversion of alcohol and tobacco products.
We partner with communities, industries, law enforcement and public safety agencies to safeguard the public we serve through information sharing, training, research, and use of technology.