Bird Hunting Seasons Take Flight Remember Wingshooting Safety
A National Shooting Sports Foundation Educational Video.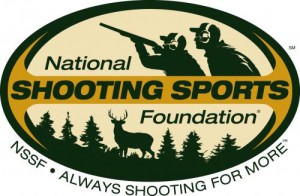 NEWTOWN, Conn. –-(AmmoLand.com)-Across the country, bird hunting seasons are getting under way.
NSSF reminds all sportsmen and women that a great way to kick off the new season is at a wingshooting preserve near you.
NSSF's WingshootingUSA.org provides links to more than 1,000 preserves across the country.
You'll also find bird hunting resources, including a safety video for new hunters or those that need a quick refresher before heading afield. A
lso, be sure to tune in to the Wingshooting USA television show each week on DISH Network and the Sportsman Channel.
About NSSF
The National Shooting Sports Foundation is the trade association for the firearms industry. Its mission is to promote, protect and preserve hunting and the shooting sports. Formed in 1961, NSSF has a membership of more than 4,000 manufacturers, distributors, firearms retailers, shooting ranges, sportsmen's organizations and publishers. For more information, log on to www.nssf.org.