Blackhawk! Serpa System Selected For Our Nations Elite Warriors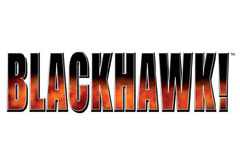 NORFOLK, VA –-(AmmoLand.com)- BLACKHAWK! Products Group™, the world leader in manufacturing tactical gear for the military, law enforcement, industrial security and outdoor markets is proud to announce the selection of the BLACKHAWK! SERPA retention holster system along with select accessory components for the Elite Warriors of the United States Joint Special Operations Community.
In a head to head comparison conducted Q2 '09 the BLACKHAWK! SERPA system was selected by a panel of active duty service personnel representing the various SOF Commands. Key to the SERPA selection was the active weapon retention, system modularity, speed and commonality of training.
The basis of the system is built around the award winning SERPA Auto Retention holster which combines an intuitive drawing motion when presenting the weapon with automatic engagement of the locking mechanism upon re-holstering. The holster body is available in Concealment, Duty, Tactical, Level II, Level III retention models. Mounting platforms include a traditional belt mount, drop leg platform and a MOLLE chest mount. Color selection for all models and accessories include Black, Olive Drab, Foliage Green and Coyote Tan. Critical to all agencies, the training time is reduced due to the commonality of training across all models and retention levels of the SERPA system.
"The active retention of the SERPA Holster combined with BLACKHAWK!'s Quick Disconnect system allows SOF to configure their equipment based on mission or environmental needs," stated Steve Matulewicz Executive Director of Operations for BLACKHAWK! "The versatility of the Quick Disconnect system allows operators to rapidly move their weapon from a thigh or belt mounted platform when on foot patrol to a vest mounted position for easy access when on a vehicle mounted operation."
The SERPA holster system and components are now fully authorized for use within the Joint SOF arena, approved for purchase at the Command/Unit levels and will become an issued item as part of the US Government Load Carriage System (LCS) supplied to all of SOF.
The extensive range of options with the SERPA Holster system allows the operator to choose security level, mounting position, weapon angle and is offered to accommodate the BLACKHAWK! Xiphos™ light.
"The selection of the BLACKHAWK SERPA by the Elite SOF community is a tremendous endorsement for our products and I am honored that we will be supporting their mission," stated Mike Noell President and Chief Executive Officer of BLACKHAWK!
About BLACKHAWK!:
BLACKHAWK! Products Group™, founded in 1993 by President and CEO Mike Noell, is a leading US manufacturer of tactical, military, shooting sports and law enforcement equipment. BLACKHAWK! is a global manufacturer of tactical gear, body armor, law enforcement duty gear, holsters, hydration systems, protective gloves and gear, apparel and footwear, knives, illumination tools, breaching tools, hunting gear, and recoil reducing stocks. BLACKHAWK! headquarters is in Norfolk, Virginia, with US manufacturing facilities in North Carolina, Montana, and Idaho. For more information on BLACKHAWK! and BLACKHAWK! products, log on to www.BLACKHAWK.com or call 800-694-5263