Bodkin Edges Out Phan To Repeat As Area 4 L-10 Pistol Shooting Champ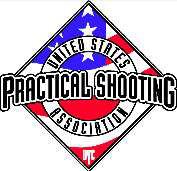 WICHITA FALLS, Texas —-(AmmoLand.com)- By just a narrow margin of 26 match points, Jim Bodkin managed to edge out Tony Phan in the Limited-10 division to take the Infinity USPSA Area 4 Championship. This is the second year in a row Bodkin has won the title.
Bodkin started the match behind Phan who took an early lead and held on through five stages, winning two of them. But it was on the fifth stage that Bodkin began to turn things around by winning the stage and gaining 26 points on Phan. On the next stage Bodkin picked up another 21 points and pulled ahead.
Bodkin went on to win two more stages and remain in the lead through the rest of the match despite Phan's winning three more stages.
"The battle between Jim and Tony was classic USPSA shooting with each keeping the other honest until the final stage," said Michael Voigt, president of U.S. Practical Shooting Association. "Nothing is a given in this sport and Tony made Jim earn every bit of this year's championship."
Rounding out the top five in the Limited-10 division were David Elderton in third with 1347.2359 points and Russ Shaver and Aristotle Bartolome in fourth and fifth posting scores of 1293.7561 and 1171.5474 respectively.
The match, which was sponsored by Texas-based firearms maker Infinity Firearms, drew more than 235 top shooters from around the country competing for the Production, Open, Limited, Limited-10, Single Stack and Revolver division regional titles.
Area 4 is one of the eight USPSA shooting regions in the country and is made up of Arkansas, Louisiana, Oklahoma and Texas.
The sport of Practical Shooting was formally established in 1976 but traces its roots back to the 1950's and the quick draw "leather slap" competitions that grew out of America's love affair with the TV westerns of that era. Today the sport represents the upper echelon of the shooting sports with many of its top shooters actively training law enforcement and military units on shooting techniques and equipment developed in competition.
About USPSA:
The United States Practical Shooting Association is a non-profit membership association and the governing body for the sport of Practical Shooting in America. USPSA has nearly 18,000 members and more than 350 affiliated clubs which host weekly matches throughout the country providing recreational shooters with the opportunity to test and refine their shooting skills in a safe, competitive environment. USPSA is also the US Region of the International Practical Shooting Confederation (IPSC), which is comprised of approximately 67 nations. For more information, visit www.uspsa.org.