Clean Water Critical for Sportsmen as Hunting Seasons Open Across the Country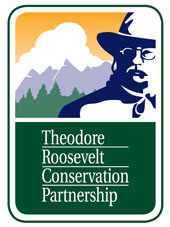 WASHINGTON, DC –-(AmmoLand.com)- As hunting seasons across the country begin to open, clean water is again on the forefront of sportsmen's minds. An investigation into the effectiveness of the Clean Water Act by the House Transportation and Infrastructure Committee attracted praise from sportsmen's groups including Ducks Unlimited, the Izaak Walton League of America, the National Wildlife Federation, the Theodore Roosevelt Conservation Partnership and Trout Unlimited.
More than 20 million acres of wetlands and thousands of miles of streams are at risk for pollution and destruction because the Clean Water Act may no longer protect them.
"Clean water is the biggest issue for sportsmen, especially in this time of year when waterfowl and other game seasons are opening," said Dr. Scott Yaich, director of conservation programs for Ducks Unlimited. "With more than 20 million acres of wetlands at risk, not having clean water is a threat for waterfowlers gearing up for the season."
Clean Water Act protections were severely weakened in the wake of two Supreme Court cases that radically scaled back the types of waters covered by the law. These decisions directly threaten public health. For example, streams that do not flow year-round are especially at risk of losing protection. The Environmental Protection Agency estimates that more than 117 million Americans receive their drinking water from public systems supplied by these streams.
"The streams that fish, waterfowl and wildlife use are the also the streams that feed our drinking water," said Scott Kovarovics, conservation director for the Izaak Walton League of America. "This issue is bigger than sportsmen, and it affects everyone that wants clean, safe drinking water."
A Senate bill to address these issues passed the Senate Environment and Public Works Committee in June. Chairman Oberstar is expected to introduce similar legislation to restore protections to wetlands and streams. EPA Administrator Lisa Jackson and the heads of four other federal departments and agencies called on Congress in May to enact a legislative solution.
"We look forward to continuing to work with Chairman Oberstar to identify a practical solution to protecting water sources," said Jan Goldman Carter, wetlands and water resources counsel for the National Wildlife Federation.
"Hunters and anglers know first-hand the importance of wetlands, lakes and streams," said Geoff Mullins, TRCP policy initiative manager. "Restoring these clean water protections will ensure that sportsmen can enjoy these resources for generations."
Steve Moyer, vice president of government affairs and volunteer relations for Trout Unlimited, added, "This is a common-sense issue that brings together people from various backgrounds – farmers, water professionals, sportsmen, and environmentalists. The time to restore protections to our nation's water is now."
About:
Inspired by the legacy of Theodore Roosevelt, the TRCP is a coalition of organizations and grassroots partners working together to preserve the traditions
of hunting and fishing.