Discover, Learn And Enjoy The Outdoors On New Mexico Wildlife TV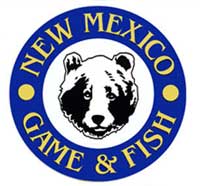 ALBUQUERQUE, NM —-(AmmoLand.com)- October viewers of "New Mexico Wildlife," the Department of Game and Fish television show, will have front-row seats for the annual mating displays of the lesser prairie chicken, and learn how invasive mussels pose serious threats to the state's lakes and boaters who use them.
The October lineup also features a virtual tour of the Petroglyph National Monument, follows conservation officers who capture a bear in Los Ranchos, follows a young girl on her first deer hunt, and joins the Cast Iron Ranger as he turns venison into a mouth-watering teriyaki dinner.
The program broadcasts statewide at 6:30 a.m. on KASA Fox Channel 2 every Saturday, leaving the rest of weekend to enjoy your own outdoor adventures.
The lineup:
Saturday, Oct. 10:
A black bear in Los Ranchos creates quite a stir; a young girl's trophy buck now hangs in the family room, thanks to some help from her father; impress family and friends by learning to cook up some tempting teriyaki venison on the camp stove with the Cast Iron Ranger; come along on a virtual tour of the Petroglyph National Monument in Albuquerque.
Saturday, Oct. 17:
Shooter Rick Camuglia rounds up rifle enthusiasts for a monthly sporting rifle competition; perseverance rewards a young hunter as he harvests a turkey; go for a ride in the woods after learning how to get started riding a mountain bike; and learn how New Mexico's Beekeeper Association works to keep important pollinators alive and thriving.
Saturday, Oct. 24:
Spring winds up to 60 mph lure windsurfers to Elephant Butte Lake State Park; catch the annual Free Fishing Day clinic at Lake Roberts in the Gila National Forest; join U.S. Forest Service and New Mexico State University volunteers during a cleanup at Lake Roberts; and see why Sumner Lake State Park is one of the best-kept secrets for bass fishing in New Mexico.
Saturday, Oct. 31:
Invasive zebra and quagga mussels threaten New Mexico lakes and waterways, and state agencies are poised for a fight; bass pro Maurice Gutierrez can rattle any fish with his homemade lures; Cast Iron Ranger, Dan Brooks, and District Wildlife Supervisor Bobby Griego wrap up scrumptious javelina burritos right off a homemade cooking disc; and witness the annual spring mating dance of the lesser prairie chicken in southeastern New Mexico.
"New Mexico Wildlife" segments are also available 24-7 on www.Myoutdoortv.com.