Error In WA Hunting Pamphlet: Modern Firearm Elk Hunting Not Allowed In GMU 330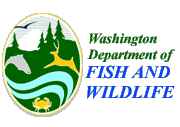 OLYMPIA, WA –-(AmmoLand.com)- Eastern Washington's modern firearm elk hunting season that opens Oct. 31 does not include the West Bar Game Management Unit (GMU) 330 in the northeast corner of Kittitas County.
GMU 330 is mistakenly listed under the Oct. 31 – Nov. 8 season for true spike bulls in the Washington Department of Fish and Wildlife (WDFW) 2009 Big Game Hunting Seasons and Regulations pamphlet.
"The West Bar unit is available for early archery and special permit elk hunting only," said Ted Clausing, WDFW regional wildlife program manager.

"Over 20 years ago when it was included during the general season, too much hunting pressure on West Bar caused elk to cross the Columbia River and enter the agricultural and residential areas of Grant County, leading to some unethical and unsafe hunting activities."
WDFW staff are posting signs at access points to the unit and distributing notices to hunting groups and license vendors to alert hunters to the error.