GLOCK, Inc. Donates $200K to Military and Law Enforcement Charities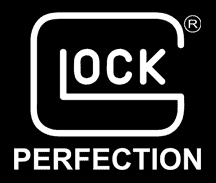 Smyrna, GA –-(AmmoLand.com)- During the first week of October GLOCK, Inc. made several monetary donations to Military and Law Enforcement organizations. On Monday October 5th at the International Association of Chiefs of Police (IACP) Conference held in Denver, CO, GLOCK Inc. donated $50K to the Concerns of Police Survivors (C.O.P.S.) Charity. In a continual effort to support Law Enforcement GLOCK, Inc. contributed to an organization committed to helping rebuild the lives of co-workers and family members of Law Enforcement officers killed in the line of duty.
The C.O.P.S. organization is dedicated to supporting friends and families of Law Enforcement officers. With 15,000 members C.O.P.S. provides services to both departments and families dealing with the grief caused after the loss of an officer. The nonprofit organization supports families with scholarships, child and teen camps, counseling and programs designed for spouses and parents.
Across the country in Washington, D.C. at the AUSA Annual Meeting and Exhibits GLOCK, Inc. donated $100K to the Special Operations Warrior Foundation (SOWF) and $50K to the Young Marines. On Tuesday October 6th for the fourth consecutive year GLOCK, Inc. contributed to organizations that provide assistance to Military leaders of the past, present, and future. The Young Marines is a nonprofit youth education and service program for boys and girls, ages eight through completion of high school.
"GLOCK understands the value of investing in the future of this great country through its commitment in helping the Young Marines in achieving their mission of 'Strengthening the lives of America's youth,' and GLOCK, Inc. has generously done so for the course of the last four years with donations and sponsorships totaling over $156,000 overall," explained Mike Kessler, National Executive Director of the Young Marines of the Marine Corps League.
The SOWF's mission is to provide college education to the surviving children of Army, Navy, Air Force and Marine Corps Special Operations personnel killed in combat or training. Additionally, SOWF provides immediate financial assistance to Special Operations personnel severely wounded in the war against terrorism.
GLOCK Inc. Vice President of Operations and Federal Sales Josh Dorsey explained, "GLOCK Inc. welcomes the opportunity to participate in organizations focused on supporting those that have fallen while defending us and developing the individual character to continue the necessary fight well into the future. The SOWF and the Young Marines are two such organizations. GLOCK Inc.'s focus is and will remain on those that go in harm's way; we are proud to contribute."
About GLOCK, Inc:
Utilizing advanced technological methods, GLOCK has a leading position in the world market as a pistol and accessories designer and manufacturer. With their commitment to uncompromised quality, GLOCK uses high-tech engineering to provide the international benchmark for safety, reliability and ease of maintenance. GLOCK's remarkable knowledge and experience from their applications and processing of steel and polymer are being used to design revolutionary products. These products meet and exceed the ongoing demands of law enforcement, military and civilian customers for firearms that demonstrate the very best in reliability, durability and safety of use. Their high-tech engineering and construction create a handgun that can stand up to punishment that even the most unforgiving conditions can generate.