Hunting Funds Accountability Bill Vetoed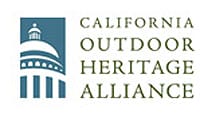 Sacramento, CA –-(AmmoLand.com)- Despite garnering near unanimous support in the State Legislature, Governor Arnold Schwarzenegger has vetoed Senate Bill 589, which would have prevented hunting license tag/stamp monies from being misused for non-game conservation or non-hunting purposes.
The bill was authored by Senator Tom Harman (R-Huntington Beach) and sponsored by the California Outdoor Heritage Alliance (COHA), a political advocacy organization representing more than 30 hunting and conservation organizations.
"The issue of tag fees being used inappropriately is not going away and I will continue working to address this problem," said Senator Harman. "For years sportsman have sat by and watched money – that was supposed to go to species preservation – be used for anything but. Senate Bill 589 would have added much needed transparency and honesty to how the Department of Fish and Game uses our tag money. It is a shame the Governor missed an opportunity to set things right and help protect the rich heritage of outdoor sports in California."
"Hunters are sick and tired of seeing their tag and stamp fees siphoned off for unrelated purposes. The Governor's failure to sign this bill, along with his recent efforts to raid $30 million from the Fish and Game Preservation Fund, will only feed the longstanding cynicism within the hunting community that many of their dollars are being wasted" stated Mark Hennelly, Vice President of COHA.
Since the 1980s, a portion of hunting license tag and stamp monies has been redirected away from game species conservation to other unrelated purposes. Loopholes in state law also allow for a significant portion of deer tag monies and all bear tag monies to be used for non-game purposes, while a large percentage of pig tag funds have also been redirected or simply gone unspent.
According to California Department of Fish and Game (DFG) data from 2006, only 62% of deer tag revenue was actually used for deer-related projects, while only 64% of wild pig tag money and 48% of wild sheep auction tag money was expended for related conservation work.
To more fully address these problems over the long-term, SB 589 would have mandated that all user fee revenues (about $9.5 million total) from the sale of bear, elk, wild sheep, antelope, wild pig, deer and upland game bird tags and stamps be used for related conservation activities and public hunting purposes.
In addition, DFG would have been required to consult with non-profit sportsmen's organizations on all proposed conservation projects funded from the fees, while facilitating the cost-effective assistance of the nonprofits in completing the projects. DFG would have also been required to post a description of each completed project on its website, allowing hunters to see how their monies are used on the ground.
The Governor's veto message stated that "The creation of more dedicated accounts and reserving more funds for those accounts will only increase the complexity of the Department's fiscal management…as well as reduce the Department's flexibility to appropriately administer hunting programs."
However, rather than creating more accounts and increasing budget complexity, SB 589 would have in reality simplified DFG's budgeting by consolidating several existing big game species fiscal accounts into one single account. And, contrary to the Governor's statement, the bill would have actually given DFG greater flexibility to benefit all big game species by allowing big game tag funds to be used interchangeably.
COHA will continue to maintain as a top priority the passing of legislation which prohibits inappropriate redirection of hunter generated game revenues to non-related uses.
"The Governor missed an opportunity to gain back the confidence of the outdoor community by providing much needed transparency and accountability over the state expenditure of hunter generated dollars," said Bill Gaines, COHA President. "As a result, the hunting community is likely to overwhelmingly oppose any future effort to address budget shortfalls via the raising of existing hunting related fees or the creation of new hunter related revenue streams."
About:
The California Outdoor Heritage Alliance (COHA) is a 501(c) 4 non-profit political advocacy organization founded by the California Waterfowl Association (CWA) to protect our hunting heritage and promote wildlife conservation. For more information, visit www.outdoorheritage.org/