Hunting Season Is the Perfect Time to Mentor a New Hunter
And You Could Win $1,000 in the STEP OUTSIDE Sweepstakes.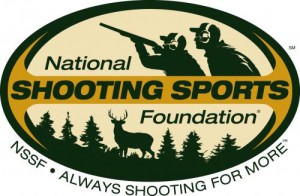 NEWTOWN, Conn.—-(AmmoLand.com)- Fall is a time of year parents and their children enjoy doing things together—attending soccer matches, carving scary jack-o'-lanterns, raking leaves (OK, maybe that one's not so much fun) and gathering around the table for Thanksgiving dinner.
It's also a great time of year to introduce a young person to hunting.
Hunting seasons are open across the country. From deer to upland birds, waterfowl, wild turkey, squirrel and rabbits, hunters have their choice of game to pursue. When the time is right for an adult mentor to introduce a youth to hunting, the National Shooting Sports Foundation's STEP OUTSIDE program helps make that introduction fun.
You can start by sending your son or daughter an electronic postcard with a colorful photo of the game animal or hunting scene of your choice. This helps youth visualize the experience, and it's a nice surprise when the e-postcard pops up in their inbox.
Enjoy the hunt:
Remember the sights, sounds and smells. Then when you're back home, take a moment and together enter the STEP OUTSIDE Sweepstakes and earn a chance to win one of five $1,000 gift certificates at Bass Pro Shops. It's easy. Tell NSSF about your experience by taking a short survey. Maybe you were successful in harvesting your game, or maybe not. It doesn't really matter because, as all hunters know, it's the experience afield with family and friends that counts.
Not a hunter? That's OK. Introduce a youngster to target shooting and you can still enter. Just take the survey by the deadline of Jan. 1, 2010. Winners will be selected in a random drawing on Jan. 19.
The valuable survey information helps NSSF design programs like STEP OUTSIDE and other initiatives that encourage youth to enjoy the outdoors.
As a hunter and a target shooter, you're in a unique position to share your knowledge of the outdoors and pass on a great tradition. Many states are making it easier to do this by offering apprentice hunting licenses that allow youth to join a licensed adult mentor on hunt.
Keep in mind that autumn is a time of year when we harvest many things that began as a seed in the spring. Yet it's also a time of year when we can plant a seed that just may turn a youngster into a lifelong hunter, target shooter and conservationist.
Learn more at www.stepoutside.org today.
About NSSF
The National Shooting Sports Foundation is the trade association for the firearms industry. Its mission is to promote, protect and preserve hunting and the shooting sports. Formed in 1961, NSSF has a membership of more than 4,000 manufacturers, distributors, firearms retailers, shooting ranges, sportsmen's organizations and publishers. For more information, log on to www.nssf.org.