Mink Derails Sevigny In Area 4 Production Shooting Match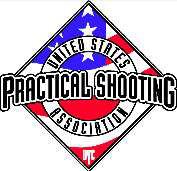 WICHITA FALLS, Texas —-(AmmoLand.com)- With just two USPSA Area championships left in the season it looked as if Glock's Dave Sevigny was on track to sweep all eight Production division titles. Then Matt Mink of Team CZ got in the way.
Mink captured the 2009 Infinity USPSA Area 4 Production division title this past weekend at the Double Tap Ranch in Wichita Falls, Texas by posting a final score of 1426.3885 and edging out Sevigny by nearly 11 points.
Sevigny was clearly on a roll entering the match having already won the Area 1, 3, 5, 6, 7 and 8 titles and was by all accounts the odds on favorite as he won four of the first five stages.
But it was on the stage called Red Cell Fever where the match turned in Mink's favor.
Mink won the stage pocketing all 150 match points while Sevigny finished an uncharacteristic 11th with one miss and one no shoot giving up nearly 30 points and the lead. Mink then picked up another 13 points on the next stage, closing the door on Sevigny who posted two more misses and a procedural.
Sevigny finished the match in second place with 1415.4791 points.
"You can count on two hands, probably just one, the number of shooters that can beat Dave Sevigny, and that includes internationally," explained Michael Voigt, the USPSA president and himself a top-ranked shooter. "Matt Mink is one of those elite few and his win this weekend in Texas proves that no shooter can claim ownership of the Production division."
Rounding out the top five were Kale Garretson in third with 1335.4841 points, Team Smith & Wesson member Gordon Carrell in fourth with 1301.2126 and Yong Lee in fifth with 1298.1705.
The match, which was sponsored by Texas-based firearms maker Infinity Firearms, drew more than 235 top shooters from around the country competing for the Production, Open, Limited, Limited-10, Single Stack and Revolver division regional titles.
Area 4 is one of the eight USPSA shooting regions in the country and is made up of Arkansas, Louisiana, Oklahoma and Texas.
The sport of Practical Shooting was formally established in 1976 but traces its roots back to the 1950's and the quick draw "leather slap" competitions that grew out of America's love affair with the TV westerns of that era. Today the sport represents the upper echelon of the shooting sports with many of its top shooters actively training law enforcement and military units on shooting techniques and equipment developed in competition.
About USPSA:
The United States Practical Shooting Association is a non-profit membership association and the governing body for the sport of Practical Shooting in America. USPSA has nearly 18,000 members and more than 350 affiliated clubs which host weekly matches throughout the country providing recreational shooters with the opportunity to test and refine their shooting skills in a safe, competitive environment. USPSA is also the US Region of the International Practical Shooting Confederation (IPSC), which is comprised of approximately 67 nations. For more information, visit www.uspsa.org.