New Jersey Small Game Season Opens November 7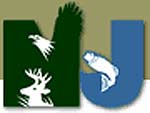 Trenton, NJ –-(AmmoLand.com)- The NJ DEP Division of Fish and Wildlife reminds hunters that the small game seasons for pheasant, quail, fox and coyote open 8:00 AM on Saturday, November 7.
The seasons for rabbit, hares and squirrel, ruffed grouse and woodcock north of Rt. 70 and raccoon/opossum remain open with an 8:00 AM start on November 7.
Firearm hunting is prohibited November 6 on state Wildlife Management Areas designated as Pheasant and Quail Stamp Areas to allow for stocking (except in tidal marshes open to an on-going waterfowl season).
For detailed information on hunting for all legal species, including a link to the pheasant/quail stocking schedules, visit http://www.njfishandwildlife.com/news/2009/smgame09.htm on the division's website.