Join NRA-ILA's New Online Community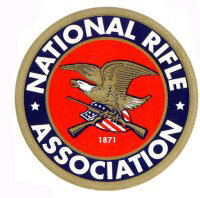 Fairfax, VA –-(AmmoLand.com)- You read NRA-ILA's alerts. You call your elected officials on important Second Amendment issues. You talk to your friends, family and others about protecting the right to keep and bear arms. In short, you are at the heart of NRA-ILA's efforts.
Now you have an opportunity to help the NRA by sharing your thoughts on policy, politics, corporate partnerships, and more.
We are excited to announce the launch of the NRA-ILA Online Advisory Panel, a community of our most active and loyal supporters. As a part of the Advisory Panel, you will have the opportunity to engage with other NRA members, take weekly polls and surveys, compare your Members of Congress, track federal legislation, and more. This is your chance to make your voice count. NRA-ILA wants to know what you think and what gun owners are concerned-or excited-about in your part of the country.
Which issues are you most concerned about? What programs do you think work? Which ones don't? As a part of the NRA-ILA Online Advisory Panel, you will have an opportunity to weigh in on these questions, and your voice will help target our activities and frame the Second Amendment debate.
To find out more and to sign up to become a member of the NRA-ILA Online Advisory Panel, go to: NRA.civicscience.com.
About:
Established in 1871, the National Rifle Association is America's oldest civil rights and sportsmen's group. Four million members strong, NRA continues its mission to uphold Second Amendment rights and to advocate enforcement of existing laws against violent offenders to reduce crime. The Association remains the nation's leader in firearm education and training for law-abiding gun owners, law enforcement and the military.