NRA-ILA Virginia Campaign Updates
Pro -Gun Activists Rolling in Hampton Roads.
By Thomas Garloch NRA-ILA Campaign Field Representative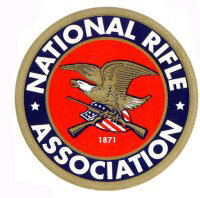 Virginia – -(AmmoLand.com)-Over the course of the summer, the NRA Grassroots team in Hampton Roads has recruited and spoken with thousands of Second Amendment voters on the importance of the state elections taking place this fall in Virginia.
On September 5-6, Showmasters/C & E Gunshows was the perfect place to go for Hampton Roads gun enthusiasts and future voters. NRA-ILA's Grassroots Division set up camp at the show and had a great time distributing NRA bumper stickers, buttons, and literature. Hampton Roads-area EVC Steve Vann and his wife Lorie, helped with voter registration.
As our Virginia NRA family steps up our grassroots activities in fall 2009, we are laying a solid foundation for the 2010 congressional elections that are just around the corner.
About:
Established in 1871, the National Rifle Association is America's oldest civil rights and sportsmen's group. Four million members strong, NRA continues its mission to uphold Second Amendment rights and to advocate enforcement of existing laws against violent offenders to reduce crime. The Association remains the nation's leader in firearm education and training for law-abiding gun owners, law enforcement and the military.