Public Shooting Ranges Receive Funding That Will Improve, Expand And Modernize
Game and Fish Commission grants ensure facilities statewide for target shooting.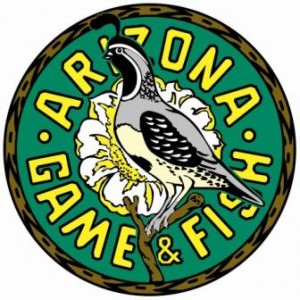 PHOENIX, AZ —-(AmmoLand.com)- The Arizona Game and Fish Commission has awarded $93,790 in shooting range grants for providing ADA accessibility, construction, improvement, expansion or enhancement to public shooting ranges located throughout the state.
The commission awarded funds to five recipients ranging from $1,990 to $30,000.
As the state continues to expand, it's very important that we provide target shooters a safe and functional place to shoot," said Shooting Range Branch Chief Jay Cook. "Participation and interest by the public in shooting sports continues to grow, and this funding program will assure that those interested in this American tradition have a safe place to learn."
The recipients of the Shooting Range Grants for the 2010 fiscal year are:
General Joe Foss Shooting Complex – Buckeye Sportsman's Club (Buckeye) – $20,500 for the construction and addition of the first of four trap and skeet fields.
7-Mile Shooting Range – Mohave Sportsman's Club (Kingman) – $6,300 to upgrade walkways and make the trap and skeet ranges ADA accessible.
Northeastern Arizona Shooting Range – Northeastern Arizona Sportsman's Association (St. Johns) – $1,990 for construction and relocation of the main range entrance.
Usery Mountain Shooting Range – Rio Salado Sportsman's Club (Mesa) – $35,000 to construct and relocate a lateral safety berm on the main range to add 10 new shooting positions.
Tucson Trap and Skeet Club (Tucson) – $30,000 for the construction and replacement of direct burial electrical lines to meet safety code.
The Arizona Game and Fish Department received 10 applications for the 2010 grant cycle. Applications were judged by a panel of department employees on various criteria. The four finalists were presented and approved by the commission at its regular June meeting.
Cook added, "Public ranges provide an outlet for many positive programs for the state and for the American tradition of shooting sports. Some of these shooting programs are represented nationally and internationally, including the Olympics, Scholastic Clay Target Program, the Civilian Marksmanship Program, and cowboy action shooting events.
The Shooting Range Grants Program, administered by the Arizona Game and Fish Department, was established in 1996 to encourage the development and improvement of shooting ranges in Arizona. Public shooting ranges offer important venues for safe target shooting (recreational and scholastic), teaching firearm safety, hunter education, as well as law enforcement training.
Grants are available through a competitive application process each year. Privately owned and for-profit ranges are not eligible for this program. Applications for fiscal year 2011 will be available in mid-October. The deadline to apply is Jan. 15, 2010. For more information, visit www.azgfd.gov/shootingsports and click on the "Range Development Grants" link on the left side of the page, or contact the department's Statewide Shooting Ranges Administrator, Anthony Chavez, at (623) 236-7395 or [email protected]
Note: Shooting sports and hunting are rated among the safest forms of outdoor recreation. Some 40 million people of all ages safely participate in these activities. However, research shows there are nearly 48 million men and women who are interested in shooting and are simply waiting for an invitation — grants of this kind will assist in expanding the Arizona Game and Fish Department's already successful shooting education programs.
About:
The Arizona Game and Fish Department prohibits discrimination on the basis of race, color, sex, national origin, age, or disability in its programs and activities. If anyone believes that they have been discriminated against in any of the AGFD's programs or activities, including employment practices, they may file a complaint with the Deputy Director, 5000 W. Carefree Highway, Phoenix, AZ 85086-5000, (602) 942-3000, or with the Fish and Wildlife Service, 4040 N. Fairfax Dr. Ste. 130, Arlington, VA 22203. Persons with a disability may request a reasonable accommodation or this document in an alternative format by contacting the Deputy Director as listed above.