Quail, Rabbit And Squirrel Hunting And Outdoor Recreation At It's Best
By Doug Burt, public information officer, AGFD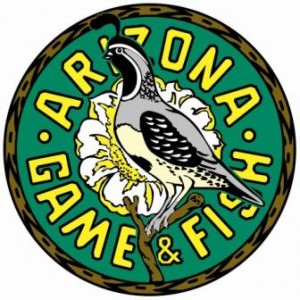 PHOENIX, AZ —-(AmmoLand.com)- Cooler temperatures signals that fall is finally here, and Friday, Oct. 2 marks the opening day for quail (Gambel's and scaled) and tree squirrel hunting.
To add to the fun, rabbit season for cottontails and jackrabbits is open all year round.
All of these species offer affordable, healthy outdoor recreation, exciting hunting pursuits, and dandy table-fare.
Equipment needed to hunt this quarry is minimal, requiring a general hunting license, a shotgun (.410- to 12-gauge), plenty of No. 7 ½ or 6's upland shot shells, and a good pair of boots. Young hunters 13 and under (when accompanied by a licensed adult) do not need a hunting license.
Each species is a challenging quarry and hunting them will take you to just about anywhere you would like to go in Arizona – a great excuse for exploring and enjoying the outdoors.
Quail and rabbit can be hunted in the open spaces of the lower desert up to the rolling hills of scrub oaks and manzanita bush of the mid-level desert. Squirrel hunting is your passport to the towering ponderosa pine forests of the mountain region, during a time when leaves are changing and the air is crisp.
For hunting tips, seasonal outlooks, hunting dates and more, visit the Arizona Game and Fish Department's Web site at www.azgfd.gov/hunting and choose "small game outlook."
About:
The Arizona Game and Fish Department prohibits discrimination on the basis of race, color, sex, national origin, age, or disability in its programs and activities. If anyone believes that they have been discriminated against in any of the AGFD's programs or activities, including employment practices, they may file a complaint with the Deputy Director, 5000 W. Carefree Highway, Phoenix, AZ 85086-5000, (602) 942-3000, or with the Fish and Wildlife Service, 4040 N. Fairfax Dr. Ste. 130, Arlington, VA 22203. Persons with a disability may request a reasonable accommodation or this document in an alternative format by contacting the Deputy Director as listed above.