Richmond Ready to Protect Our Gun Rights
Kristin Murray NRA-ILA Campaign Field Representative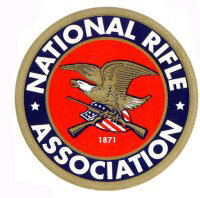 Virginia – -(AmmoLand.com)-This election season, Virginia NRA members and Second Amendment supporters are more inspired than ever to protect the Second Amendment in Virginia! On July 28th, 2009, grassroots activists from all over Central Virginia gathered at Bass Pro Shops in Ashland for a standing-room-only volunteer reception with 119 energetic activists in attendance.
The meeting included an informative presentation by Brent Gardner, NRA-ILA Grassroots Coordinator, covering the many ways to become more politically active and successful methods to advocate for our Second Amendment rights.
Over 50 people signed up to become FrontLines™ Volunteers, NRA-ILA's most dedicated volunteers who work vigorously at the local, state, and federal levels to defend our Second Amendment rights.
Additionally, dozens of the meeting's attendees took call lists in an effort to register pro-gun voters prior to Virginia's October 5th voter registration deadline.
Excitement from the meeting drew in several other Second Amendment groups. With all of these organizations united to protect our rights, the grassroots force in Virginia is sure to be outstanding as we focus toward victory on November 3rd. To become more involved with NRA-ILA's efforts across Virginia.
Please contact your region's Campaign Field Representative:
Greg Mortensen – 571-292-4796 – [email protected]
Counties of: Loudoun, Frederick, Warren, Faquier, City of Winchester
Kristin Murray – 302-690-5575 – [email protected]
Counties of: Henrico, Hanover, Goochland, Cumberland, Powhatan, Chesterfield, Dimwiddie, Cities of Richmond, Petersburg
Bill Lattanzi – 703-309-4989 – [email protected]
Counties of: Prince William, Stafford, Culpepper, Cities of Manassas, Manassas Park
Reese Talley – 940-867-0971 – [email protected]
Counties of Pittsylvania, Franklin, Campbell, City of Danville
Brock Phillips – 505-417-9399 – [email protected]
Counties of: Roanoke, Montgomery, Bedford, Appomatax, Cities of: Roanoke, Salem
Tom Garloch – 614-397-3284 – [email protected]
Counties of: Isle of Wright, James City, York, Gloucester, Cities of: Virginia Beach, Suffolk, Portsmouth, Chesapeake, Norfolk, Hampton, Newport News, Poquoson.
NRA-ILA Headquarters Staff – 800-392-VOTE(8683) – [email protected] Fairfax County
About:
Established in 1871, the National Rifle Association is America's oldest civil rights and sportsmen's group. Four million members strong, NRA continues its mission to uphold Second Amendment rights and to advocate enforcement of existing laws against violent offenders to reduce crime. The Association remains the nation's leader in firearm education and training for law-abiding gun owners, law enforcement and the military.