Team Smith & Wesson Captures Three National Titles at IDPA National Championship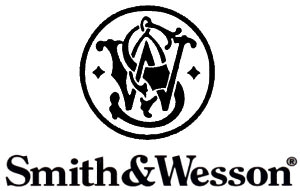 SPRINGFIELD, Mass –-(AmmoLand.com)- Smith & Wesson Corp., announced today that Team Smith & Wesson earned three national titles and posted high scores in each of the five divisions during the 2009 International Defensive Pistol Association (IDPA) National Championship held at the United States Shooting Academy (USSA) in Tulsa, Oklahoma.
Competing in the Enhanced Service Revolver Division, Team Smith & Wesson Shooter Jerry Miculek added yet another national title to his prestigious career while fellow teammate and this year's Match Director Curt Nichols earned his fourth consecutive national title in the Stock Service Revolver Division. Rounding out the top finishes by Team Smith & Wesson was Mike Seeklander, Chief Operating Officer of USSA, who earned the High Military Veteran award competing in the Enhanced Service Pistol (ESP) Division.
The 2009 Annual IDPA Nationals featured 17 stages of fire with over 350 participants competing for divisional titles. Designed to challenge the speed and accuracy of each shooter, the stages of fire tested each competitor on a variety of defensive shooting skills including drawing from concealment, shooting on the move and engaging a variety of stationary and moving targets. Competing with a Smith & Wesson Model 625, Miculek earned top scores in 14 of the 17 stages to win the national title by over 88 seconds. In the Stock Service Revolver (SSR) Division, Curt Nichols out scored 23 other competitors using a Smith & Wesson Model 67, en route to his fourth consecutive SSR national title. Winner of the High Military Veteran Title, Mike Seeklander, used his M&P9 Pro Series pistol to place 2nd Master and 3rd Overall in the ESP Division.
"Participating in this year's match both as a competitor and Match Director, certainly brought on some new challenges that I had never experienced," said Curt Nichols, Team Smith & Wesson member. "The match itself took over three months of preparation as we included more stages, a higher round count per stage and more shooters than ever before. With such an elaborate design, it was a personal challenge to stay mentally focused on my shooting while contending with all of the logistics that go into hosting a match of this proportion."
During the planning stages, Nichols and his staff worked hard to develop what he portrayed as a 'shooter's match.' The stages of fire were designed to be accuracy intensive and utilized a variety of different props such as the nine different stages of fire that involved shooting around, in and out of stationary vehicles. After the match Nichols received numerous compliments from competitors who portrayed the match as one of the most challenging yet fun IDPA Nationals to date.
After the conclusion of the match, Nichols spoke highly of the USSA facility, dedicated staff of over 70 individuals, plus the Smith & Wesson revolver that allowed him to retain the SSR title.
"A match of this caliber would not have been possible without such a dedicated staff and tremendous facility like the USSA," added Nichols. "I'm extremely pleased with the outcome. I also have to say that my performance in the match as a competitor would not have been possible without a quality firearm. Never once did I worry about the accuracy or reliability of my Smith & Wesson revolver as this particular platform has allowed me to excel in competitive shooting and has served me dutifully in my 22 years of law enforcement."
Throughout the three-day event, additional members of Team Smith & Wesson delivered solid performances that placed them in the Top 3 of each of the divisions. In the Custom Defense Pistol Division, David Olhasso placed 2nd in Master Class and 3rd overall using an M&P45 pistol. In the Stock Service Pistol (SSP) Division, Gordon Carrell finished an impressive 1st Place in Master Class and 2nd Overall shooting an M&P9 Pro Series pistol, while teammate Phil Strader, who joined Team Smith & Wesson earlier this year, placed 2nd Master and 3rd Overall in the SSP Division. Also competing in the SSR Division was Team Smith & Wesson member Craig Buckland who finished 3rd Overall and 2nd in the Master Class. Team Captain Julie Golob earned 2nd Overall in the Women's Division.
"On behalf of Smith & Wesson, I would like to congratulate all of the members of Team Smith & Wesson who participated in this year's match," said Tom Kelly, Vice President of Marketing for Smith & Wesson. "Once again, Team Smith & Wesson members continued their dominancy in the Revolver Divisions, showcasing both their talent and ability of the Smith & Wesson revolver line. In addition, our team excelled in every single division placing in the top three spots, a feat that demonstrates their diverse skill set and proficiency with a wide variety of firearms."
About Smith & Wesson
Smith & Wesson Holding Corporation, a global leader in safety, security, protection and sport, is parent company to Smith & Wesson Corp., one of the world's largest manufacturers of quality firearms and firearm safety/security products and parent company to Universal Safety Response, a full-service perimeter security integrator, barrier manufacturer and installer, as well as parent company to Thompson/Center Arms Company, Inc., a premier designer and manufacturer of premium hunting rifles, black powder rifles, interchangeable firearms systems and accessories under the Thompson/Center brand. Smith & Wesson licenses shooter protection, knives, apparel, and other accessory lines. Smith & Wesson is based in Springfield, Massachusetts with manufacturing facilities in Massachusetts, Maine, New Hampshire and Tennessee. The Smith & Wesson Academy is America's longest running firearms training facility for law enforcement, military and security professionals. For more information on Smith & Wesson, call (800) 331-0852 or log on to www.smith-wesson.com. For more information on Universal Safety Response, log on to www.usrgrab.com. For more information on Thompson/Center Arms, log on to www.tcarms.com.