Texas Deer Association Addresses International Farm & Ranch Show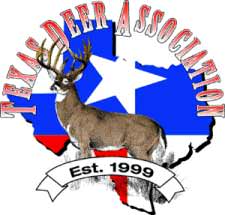 SAN ANTONIO, Texas — -(AmmoLand.com)-The nation's largest deer breeding association, the Texas Deer Association (TDA) will introduce raising and breeding whitetail and mule deer to thousands of ranchers from across America and Mexico at the 1st Annual San Antonio International Farm and Ranch Show on October 8, 2009 through October 10, 2009.
In addition to TDA's exhibiting at the event, the TDA will host a seminar on the 'State of the Deer Industry' at 1:15pm on Friday, October 9, 2009.
The 1st Annual San Antonio International Farm and Ranch Show will be held at the Freeman Coliseum, the beloved and long standing home of the San Antonio Stock Show and Rodeo. The event will feature more than one million square feet of indoor facilities to showcase the 2010 products and services of hundreds of exhibitors. Trade show hours are 8:00am – 6:00pm Thursday/Friday and 9:00am – 2:00pm Saturday.
"We are proud to be a sponsor of the San Antonio International Farm & Ranch Show," says Karl Kinsel, executive director of the Texas Deer Association. "While ranchers continue to struggle in the cattle, swine, sheep and other traditional livestock markets, the deer industry which features alternative livestock options, such as whitetail and mule deer, is booming. Our most recent deer auction set a new single-day auction event record with more $2.2 million in sales, and we want to share this success story with ranchers and property owners in America and Mexico. Working to grow the industry is a vital mission of the TDA, and we think the San Antonio International Farm & Ranch Show will be a great venue."
The TDA is the only non-profit organization solely committed to improving the quality of Texas deer herds through improved habitat, modern harvest strategies and genetic improvement. As a part of its public education efforts, the TDA publishes a full-color bimonthly magazine, Tracks, which updates TDA members on current legislative news, deer genetics and game management issues. The TDA also hosts an annual convention and trade show featuring a live deer sales, auction, golf tournament and other events.
To learn more about the Texas Deer Association or for membership information, visit www.texasdeerassociation.com or call 210.767.8300.
About:
Headquartered in San Antonio, Texas, the Texas Deer Association is a non-profit organization dedicated to the health and welfare of Texas deer herds, and to developing ways to improve deer quality in Texas. For more information on the Texas Deer Association, call 210.767.8300 or visit www.texasdeerassociation.com.