The OhioCCW Training Site: OhioCCWTraining.org – Is Back Online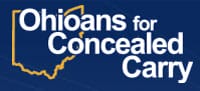 Ohio –-(AmmoLand.com)-OhioCCWTraining.org is a free resource dedicated to helping all Ohioans locate quality firearms training classes in their area.
First launched in 2004, our training site has become a popular resource, and we are confident this re-launch will improve usability for those seeking classes.
Firearms training instructors can list their training classes for any skill level, including basic firearms safety, safe handling and storage, concealed carry training, and advanced defensive tactics.
Classes are displayed in an easy to read calendar view, making it easy for those seeking training to find an upcoming class close to home.
Unfortunately, when the OFCC website was hacked and had to be rebuilt, not all services were able to be restored at once. Today, the training site became the latest service to come back online.
Visit www.OhioCCWTraining.org to view training available or to list your class if you're an instructor!
About:
Ohioans for Concealed Carry, founded in 1999, is a grassroots political activist organization. When founded, the primary goal of OFCC was getting concealed carry passed into law in Ohio. With that accomplished, our mission became to refine the concealed carry law and to expand and preserve the rights of all gun owners in Ohio. Visit: Ohioccw.org