Voigt Battles Through Miculek to Multi-Gun Open Title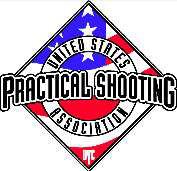 BOULDER CITY, Nev. —-(AmmoLand.com)- In a back and forth battle, Michael Voigt of Chino, Calif. held off defending national champion Jerry Miculek of Princeton, La. to win the Open title at the 2009 U.S. Practical Shooting Association's (USPSA) Multi-Gun National Championships held October 22-25 at the Boulder Rifle and Pistol Club in Boulder City, Nevada.
Miculek of Team Smith & Wesson took the early lead winning the first stage but immediately fell behind Team STI's Voigt on the second stage where Voigt topped all shooters. Miculek regained the lead on the third stage but once again fell to second as Voigt won the fourth stage.
On the fifth stage Miculek retook the lead and this time held on to it through the next two despite Voigt's winning stage seven. However, Voigt's win on the seventh set him up to retake the lead on stage eight.
Miculek quickly bounced back taking the lead on stage nine and holding it through the next on the strength of a stage 10 win.
But it was the 11th stage that turned the match in Voigt's favor when he won the stage claiming all 200 match points. Miculek, who enjoyed a slim 16 point lead upon entering stage 11, walked off more than 80 points behind Voigt having only scored 103 points.
Miculek finished strong by winning the 12th and final stage of the match but it was not enough to overtake Voigt who dropped just five points and remained over 75 points ahead of the 2008 champion with a final score of 2178.2303.
When it was said and done, Miculek and Voigt had exchanged the lead seven times in one of the closest head-to-head match-ups in recent Multi-Gun competition.
"This was one of the most exciting matches in Multi-Gun competition with two true champions battling their way through each and every stage. While Michael enjoyed a comfortable lead on the final stage to claim this year's championship, I'm sure he'd be the first to tell you that there is no easy path to victory as long as Jerry is standing in the way," said Dave Thomas, executive director for USPSA.
Rounding out the top five in the Open division match were JoJo Vidanes of Norco, Calif. in third with a score of 2066.6811. Finishing fourth with 2021.1368 was Taran Butler of Simi Valley, Calif. and in fifth was Tony Holmes with a final score of 1808.9131.
The Multi-Gun National Championships drew 135 top shooters from around the country to test their skills in a shooting format that utilizes the rifle, shotgun and pistol.
About USPSA:
The United States Practical Shooting Association is a non-profit membership association and the governing body for the sport of Practical Shooting in America. USPSA has over 18,000 members and more than 350 affiliated clubs which host weekly matches throughout the country providing recreational shooters with the opportunity to test and refine their shooting skills in a safe, competitive environment. USPSA is also the US Region of the International Practical Shooting Confederation (IPSC), which is comprised of approximately 67 nations. For more information, visit www.uspsa.org.