WA Public Safety Cougar Removal Applications Due October 19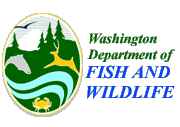 OLYMPIA, WA –-(AmmoLand.com)- Washington hunters who own cougar-tracking dogs, and are interested in assisting the Washington Department of Fish and Wildlife (WDFW) with public-safety cougar removals, have until Oct. 19 to apply for special permits.
The requests are being taken in accordance with rules adopted by the Washington Fish and Wildlife Commission that allow the use of dogs to remove cougars in limited areas where cougars have been judged to be a threat to human safety.
Permit applicants must have a valid state big game hunting license, with cougar as a species option, and must own cougar-tracking dogs as defined in WAC 232-12-243 (http://apps.leg.wa.gov/wac/default.aspx?cite=232-12-243 ).
WDFW wildlife biologists have determined that a total of up to six cougars should be removed from two specific areas of the state, based on safety concerns raised by the public. The two areas are in western Washington.
Permit applications must be submitted in writing by Oct. 19 to WDFW Enforcement Program, Attn: Sean Carrell, 600 Capitol Way North, Olympia, WA. 98501-1091. Application forms are available at http://wdfw.wa.gov/enforcement/public_safety_cougar.html on the WDFW website. Permit requests must include the applicant's name, address, phone number, and the WDFW administrative region in which the applicant would like to participate.
Cougar removal permits will be drawn at random and will be valid for use from Dec. 1 to March 15. Individuals selected for permits will be notified by mail. The notice will include the boundaries in which the permit is to be used.