Youth Deer Hunters: Increase Your Odds For Success
Game and Fish hunting clinic open to the public and webcast online.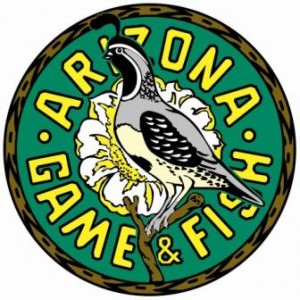 PHOENIX, AZ —-(AmmoLand.com)- Young and first-time hunters preparing for deer season this fall are encouraged to attend or go online to enjoy a free deer-hunting clinic on Tuesday, Oct. 6 at 6 p.m.
Hosted by the Arizona Game and Fish Department, the clinic will inform and educate young and first-time hunters about the characteristics of deer, their habits and behaviors. The clinic will also offer tips and techniques for hunting these incredible animals in different habitats and weather conditions. Audience participation is encouraged, and questions from both the attending audience and those submitted by e-mail ([email protected]) from online viewers will be addressed.
The event will be held at the department's Phoenix office at 5000 W. Carefree Highway. To accommodate all interested hunters and constituents, the event will be webcast live on the Internet by visiting www.azgfd.gov/webcast.
"It's important to us to provide young and first-time hunters with the basic knowledge and skills to make their pursuit for deer a positive and rewarding experience," said Brian Wakeling, chief of game management. "For many new hunters that 'positive experience' doesn't always equate to harvesting an animal. It's the pursuit that is exciting, and this clinic will provide them with the knowledge to help avoid some of the pitfalls that could distract from the hunt itself – like planning for weather, knowing one's physical capabilities, not getting lost, and others."
To learn more about hunting in Arizona, visit www.azgfd.gov/hunting.
About:
The Arizona Game and Fish Department prohibits discrimination on the basis of race, color, sex, national origin, age, or disability in its programs and activities. If anyone believes that they have been discriminated against in any of the AGFD's programs or activities, including employment practices, they may file a complaint with the Deputy Director, 5000 W. Carefree Highway, Phoenix, AZ 85086-5000, (602) 942-3000, or with the Fish and Wildlife Service, 4040 N. Fairfax Dr. Ste. 130, Arlington, VA 22203. Persons with a disability may request a reasonable accommodation or this document in an alternative format by contacting the Deputy Director as listed above.