Anti Self-Defense Senator Reacts to Gun Rights Mailing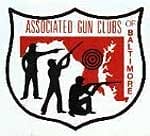 Maryland –-(AmmoLand.com)- During the 2009 Session it became obvious that once again, Senator Brian Frosh was going to impose his personal bias and single-handedly stop the progress of the bill to establish civil immunity for person who are forced to defend themselves.
Thousands of emails poured into the Maryland General Assembly via the Civic Action Email system.
Frosh dismissed the outcry by saying that no one in his district had contacted him.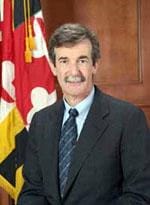 In response, gun rights groups send a specifically targeted postcard mailing to Frosh's voting precinct.
The post cards were dropping at the post office on Tuesday, March 31, 2009. Frosh immediately felt the heat. On Friday, April 3, 2009, Frosh posted a Blog on his website in a lame and disingenuous attempt to "justify" that which cannot be justified.
Senator Frosh's Blog on SB 420 Civil Immunity Bill
Blog
SB420
Posted Apr 03 at 11 AM

Nearly 1,100 bills were introduced in the Maryland Senate this year. Unfortunately, more than a handful were "solutions in search of problems." These bills were red herrings, generated by interest groups concerned with keeping their members engaged in the legislative process.

Senate Bill 420 is a classic example of a red herring.

Under current law, you may use reasonable force to repel a home invader without the risk of civil liability. Yet the Associated Gun Clubs of Baltimore and other pro-gun groups that support SB 420 claim that you could be sued by a home invader. They argue that their bill would solve that problem. They are wrong.

SB 420 would allow you to use violence against an intruder who breaks into your home with the intent to commit a burglary or crime of violence. The bill would deny you protection if you acted with malice or gross negligence. These terms – intent, malice, and gross negligence – would give rise to disputes that will fuel civil suits.

SB 420 would repeal the longstanding rule that you may act reasonably in defense of your home. Protecting unreasonable actions is, perhaps by definition, dangerous public policy. The bill invites violent responses, to no obvious good end.

At the public hearing on SB 420, I asked witnesses for examples of successful lawsuits against people who exercised their right to protect themselves and their families in their home. No one could identify a case, in Maryland or elsewhere, and no one has identified a case since the hearing.

The bottom line is clear: SB 420 seeks to solve a problem that does not exist. The bill's proponents know this, and they are trying to change the subject. Rather than debating the merits of their idea, they are telling anyone who will listen that I am trying to "circumvent the will of the entire General Assembly." They want you to think I oppose your right to protect yourself simply because I oppose their bill. Nothing could be farther from the truth.

State law protects your right to use reasonable force to protect yourself and your family in your home. I support that law. I will oppose attempts to undermine it, and I will continue to oppose bills designed to solve problems that do not exist.

As chairman of the Senate Judicial Proceedings Committee, I am obligated to make sure the Senate focuses on the most important pieces of legislation – bills that are well-crafted and seek to offer good solutions to problems affecting Marylanders. SB 420 does not meet that test.
Click here for Senator Frosh's Blog Entry:  https://www.brianfrosh.com/blog?key=1239
About:
Associated Gun Clubs of Baltimore, Inc. (AGC), located in Marriottsville, Maryland. The Associated Gun Clubs of Baltimore, Inc. was formed on July 1, 1944 when a number of World War II veterans in the Baltimore, Maryland area began looking for a place for recreational and competitive shooting. They organized with several other Baltimore area shooting clubs to form the "AGC"