Arizona Commission To Consider Proposed Amendments To Hunt Guidelines At Public Meeting On Nov. 19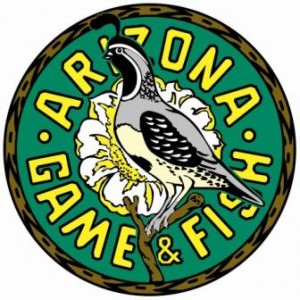 Arizona –-(AmmoLand.com)- The Arizona Game and Fish Commission's work session scheduled for Thursday, Nov. 19, will be expanded to include commission consideration of two additional agenda items.
The commission will receive an informational briefing on a draft Cooperative Agreement with the Hopi Tribe to facilitate cooperative management and continued elk and antelope hunter access on sovereign Hopi Trust Lands in Game Management Units 4A, 5A and 5B. This agreement includes allocation of permits to Hopi tribal members based on suitable habitat.
The commission will then consider proposed amendments to the hunt guidelines governing the 2010-11 and 2011-12 hunting seasons in Game Management Units 4A, 5A and 5B to reflect the proposed permit allocation in the Hopi Trust Lands Cooperative Agreement. The commission may vote to take action or provide the department direction on this item.
The meeting, held at the Arizona Game and Fish Department's headquarters at 5000 W. Carefree Highway in Phoenix, begins at 8 a.m. with an executive session, followed by the public session beginning with the two items above. The public is invited to attend the meeting in person or can view it over the Web at www.azgfd.gov/commissioncam.
In keeping with current department practice for commission workshops (as opposed to regularly scheduled commission meetings), those wishing to submit "blue slips" to present oral comment must attend the meeting in Phoenix.
The remainder of the agenda consists of the commission work session. The public is invited to attend the work session, but it will not be Webcast. Work session agenda items are:
Budget/planning update, including preparation and planning for development of the 2012/2013 biennial budget process.
Proposed director's goals and objectives for 2010.
Demonstration for the commission of an approach to allow for the development and future use of paperless commission meeting books.
For a complete agenda, visit www.azgfd.gov/commission and click on the commission agenda link and the link for the Nov. 19 agenda.
About:
The Arizona Game and Fish Department prohibits discrimination on the basis of race, color, sex, national origin, age, or disability in its programs and activities. If anyone believes that they have been discriminated against in any of the AGFD's programs or activities, including employment practices, they may file a complaint with the Director's Office, 5000 W. Carefree Highway, Phoenix, AZ 85086-5000, (602) 942-3000, or with the Fish and Wildlife Service, 4040 N. Fairfax Dr. Ste. 130, Arlington, VA 22203. Persons with a disability may request a reasonable accommodation or this document in an alternative format by contacting the Director's Office as listed above.