ATK Awarded $21 Million Contract to Supply Non-Standard Weapons for Security Forces in Afghanistan
ATK Rapidly Deploying Needed Arms and Ammunition to Afghan Security Forces.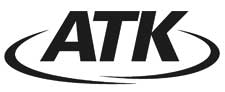 MINNEAPOLIS, MN –-(AmmoLand.com)- Alliant Techsystems (NYSE: ATK) has been awarded a $21 million contract by the U.S. Army Aberdeen Contracting Center at Aberdeen Proving Grounds, MD, to supply various types of non-standard (non-NATO) weapon systems for the security forces of Afghanistan.
The contract runs through fall 2010, and represents ATK's successful expansion into the supply of non-standard small-caliber and crew-served weapon systems.
This is ATK's third contract from the U.S. Army to supply non-standard products to the security forces of Afghanistan.
ATK's Small Caliber Systems division in Independence, Mo., will bring to bear its production, quality, and supply chain management capabilities to qualify and integrate a team of proven international manufacturers, primarily from Eastern Europe, for the on-time delivery to the Afghan security forces of quality, non-standard infantry weapon systems.
"ATK successfully demonstrated its technical and international supply chain management capabilities under its first non-standard ammunition contract for Afghanistan in early 2009," said Mark DeYoung, ATK Senior Vice President and President Armament Systems.

"This initial contract was successfully completed with quality munitions delivered into Afghanistan on schedule and on budget. As part of an ongoing, aggressive international outreach strategy, we continue to build on that success, expanding our global presence and rapidly delivering quality armament systems solutions and the best value for our customers."
ATK is a premier aerospace and defense company with more than 18,000 employees in 22 states, Puerto Rico and internationally, and revenues of approximately $4.8 billion. News and information can be found on the Internet at www.atk.com.