Background Checks On Firearm Sales Up 4.3% In October 2009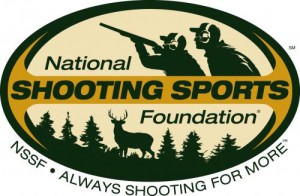 NEWTOWN, Conn. –-(AmmoLand.com)- Background checks on the sale of firearms were up 4.3 percent in October, according to data released by the FBI's National Instant Criminal Background Check System (NICS).
A total of 1,233,982 checks were reported for the month, up from 1,183,279 in October 2008.
The 2009 year-to-date total for background checks is 11,403,417, an increase of 18.1 percent over the same time period last year.
FBI background checks are required under federal law for all individuals purchasing either newly manufactured or used firearms from federally licensed retailers.
As such, the checks serve as a gauge of sales but do not reflect the actual number of firearms produced or sold.
The increase coincides with a rise in excise taxes reported by firearms and ammunition manufacturers, another key economic indicator for the firearms industry.
About: NSSF
The National Shooting Sports Foundation is the trade association for the firearms industry. Its mission is to promote, protect and preserve hunting and the shooting sports. Formed in 1961, NSSF has a membership of more than 4,000 manufacturers, distributors, firearms retailers, shooting ranges, sportsmen's organizations and publishers. For more information, log on to www.nssf.org.