Bass Pro Shops Offers Free Christmas Activities For the Kids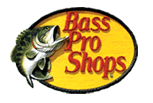 Springfield, Missouri –-(AmmoLand.com)- For generations, to help pass the time between Thanksgiving and Christmas, kids and their parents have made holiday ornaments and done other fun crafts. Now you can introduce your child to these time-honored traditions every weekend at Bass Pro Shops Santa's Wonderland.
Each Saturday and Sunday from 12 noon to 5pm (while supplies last) November 28th and continuing through December 20th, bring the kids to the Santa's Wonderland at your local Bass Pro Shops and enjoy a different craft activity.
Saturday and Sunday, November 28th and 29th, create a unique Santa ornament out of a fishing bobber, December 5th and 6th construct a fun reindeer hat fit for Rudolph himself, December 12th and 13th change a candy cane into a reindeer and December 19th and 20th decorate cookies for Santa.
These are just some of the fun events going on at the Santa's Wonderland at Bass Pro Shops this season. You can also enjoy old-time model trains, slot car racing, remote control cars, a Red Ryder® laser arcade, a Nerf-type soft gun range, The Strike bass fishing game and activity tables where you can color and write a letter to Santa. It's all absolutely free.
Santa will be in residence there throughout the season so you can get a free 4 x 6 photo with him and his reindeer from 5pm to 8pm Monday through Friday, Saturday's 10am to 9pm and Sunday's noon to 5pm. Don't forget to grab your Bass Pass if the line is long, and your appointment with Santa is set.
Remember Christmas as it used to be when you were a child and enjoy the season again with your children at Bass Pro Shops Outdoor World. For more information visit www.basspro.com/santa and click on the store site.

About Bass Pro Shops Group:
Bass Pro Shops -56 retail stores in 26 states and Canada visited by over 100 million people annually, international catalog and internet retailing, American Rod & Gun wholesale division selling to over 7,000 independently owned retail stores worldwide, Outdoor World Incentives also selling Bass Pro Shops gift cards through over 132,000 retail outlets across America and a restaurant division with 26 locations. For more information regarding Bass Pro Shops store locations, products or special events, please visit www.basspro.com. To request a free catalog call 1-800-BASS PRO. Follow us on Twitter @ bass_pro_shops.