Bass Pro Free Shipping Coupon Code Good Till December 4th 2009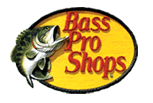 Springfield, Missouri –-(AmmoLand.com)- Is offer Free Shipping on orders placed before December 2nd 2008.
Just enter the code "L9DC" during check out and get free standard express shipping to addresses in the USA. $99.00 minimum order. For more info visit www.basspro.com
You can also order by calling 1-800-BASS-PRO (1-800-227-7776).
Give the Phone Representative Key Code L9DC. Offer valid through December 4, 2009. Prices shown are in U.S. funds and are subject to change.
Bass Pro Shops
2500 E. Kearney
Springfield, MO 65898
About Bass Pro Shops
Headquartered in Springfield, Missouri, Bass Pro Shops, also an international catalog and internet retailer, currently has 54 retail locations in 26 states and Canada visited by over 100 million people per year. In addition, Bass Pro Shops, also provides products and services for thousands of independent dealers world wide through its subsidiary company, American Rod & Gun. Bass Pro Shops gift cards can be purchased at over 10,000 retail outlets across America. For more information regarding Bass Pro Shops store locations, products or special events, please visit www.basspro.com. To request a free catalog call 1-800-BASS PRO.